World Cricket League: Guernsey beaten by the Cayman Islands
Last updated on .From the section Cricket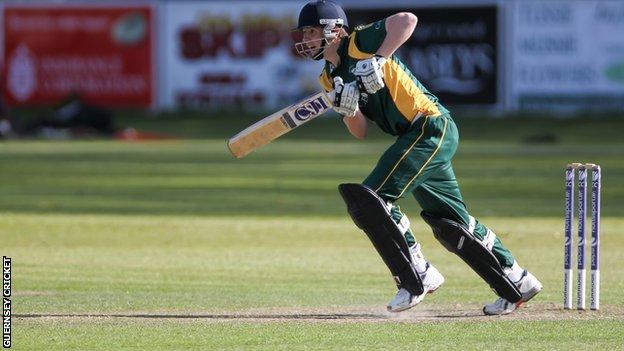 Guernsey suffered an opening day 33-run defeat by the Cayman Islands in the ICC World Cricket League Division Five tournament in Malaysia.
Kervin Ebanks was the Caribbean side's chief threat as they comfortably defended their total of 140.
The right-arm medium-fast bowler took five wickets, as Guernsey had four batsmen dismissed for ducks.
Opening batsman Lucas Barker offered their biggest resistance, top scoring with 37 runs as they collapsed for 107.
The Channel Islanders got off to a horror start to their chase when Zak Damarell was sent packing in the second over with Guernsey yet to get off the mark.
James Gale was next to be marched off, having scored just one, with Guernsey two wickets down for only two runs.
They went some way towards a recovery with Lee Savident (33) joining Barker in a 75-run stand.
However, both fell victim to Ebanks' bowling in the 23rd over.
The only batsman to reach double figures after they were dismissed was Ben Ferbrache (13), with captain Jamie Nussbaumer notching just seven runs, while Tom Kimber, Will Peatfield and and Matt Stokes all failed to add to the total.
Guernsey next face Nigeria on Friday, who were beaten by Jersey in their tournament opener on Thursday.