World Twenty20 2014: England come up short in game of power

By Jonathan Agnew
BBC cricket correspondent
Last updated on .From the section Cricket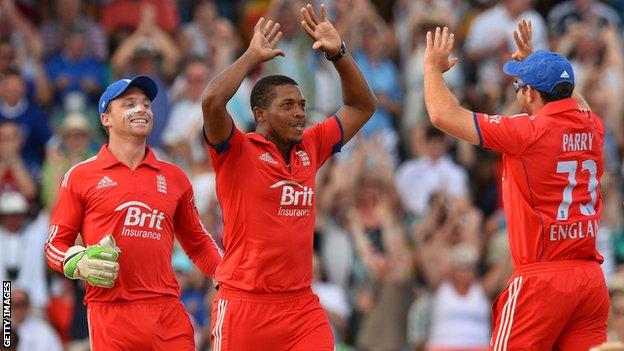 England's winter will forever be remembered for the worst Ashes tour in history, but they have a chance to collect a rare piece of silverware - and salvage some much-needed pride - at the World Twenty20.
New Zealand, Sri Lanka, South Africa - all of whom are above England in the International Cricket Council T20 rankings - and a qualifying team stand between them and a place in the semi-finals of a tournament they won in 2010.
Have they got what it takes to repeat their success?
Let's not talk about Kevin
England have picked the best Twenty20 players at their disposal - with the obvious exception of Kevin Pietersen.
He may have been discarded in February, but the Pietersen debate is going to rumble on.
Although he had played only one T20 international in the last two years, there is no doubt he would have been picked for this tournament under normal circumstances.
If England perform poorly, and especially if they struggle at the top of the order, people will continue to say that Pietersen should be there.
England coach Ashley Giles has admitted as much, but the decision has been taken so now we should all move on. That's the only option.
Joe Root's absence with a broken thumb is a blow, but Ben Stokes's self-inflicted hand injury is not amusing in the slightest; punching a locker is brainless. England will miss them both.
Problems with power players and powerplays
Twenty20 is all about power - more so than ever before - and this tournament will see the likes of Chris Gayle, Brendon McCullum, Shahid Afridi, Mahendra Dhoni and David Warner tearing into bowling attacks.
They can make mincemeat of a game in a few overs, and it only needs one of those players to get their eye in for the match to be decided. England simply do not have those sort of incendiary players.
Their problems are highlighted during the batting powerplay, when their record is nothing short of disastrous. More often than not, it signals the start of a collapse rather than an increase in the run-rate.
English cricketers tend to be more conservative than most, but I do not understand why they seem to fear powerplays.
It means they cannot release the shackles, whereas opposition players just go out and smash the ball around.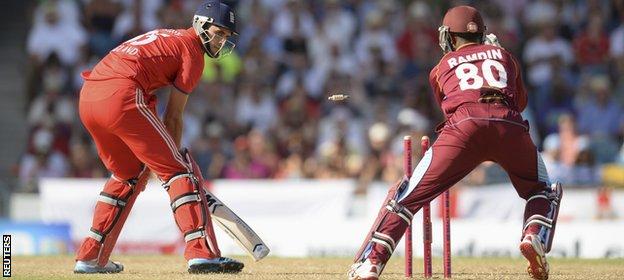 Mind your speed
This tournament will be all about spinners.
We know sub-continent pitches are slow and spin is playing an increasingly important part in the shortest form of the game, as we saw during England's recent tour of the West Indies.
This makes James Tredwell's role as England's premier spinner crucial. He is a canny operator and should be suited to conditions because he bowls slower than your average spinner.
Root would have been the second spinner, and Pietersen would probably have bowled too. In their absence, slow left-armer Stephen Parry has a great opportunity to impress after getting a taste of international cricket in the West Indies.
Ravi Bopara should also be included in the same category even though he is a medium-pacer. He is the sort of bowler who will do well in these conditions with the changes of pace and cutters he employed to such good effect in the Caribbean.
You might expect the best time to score quickly is off the new ball, but England batsmen have traditionally struggled against spin, so I would be amazed if their opponents don't open the bowling with at least one spinner.
Who are England's key players?
At their best, England's Jos Buttler and Eoin Morgan come close to matching the biggest hitters in the game - and you cannot overstate their importance to England's hopes.
Buttler is tremendously exciting, has a great eye and can score in almost any area of the ground with some wonderfully unorthodox shots.
His wicketkeeping has improved beyond recognition in the last year, so he has all the attributes to be a top player.
Morgan is a dangerous, experienced batsman who England have relied upon in limited-overs cricket for several years.
We have seen his skill, character and maturity on many occasions, and he has something to prove to the selectors in terms of the bigger picture.
Like Buttler and Tredwell, he also wants a place in the Test team, so there are powerful incentives for England players beyond this tournament. That can only be a good thing for the rest of the squad.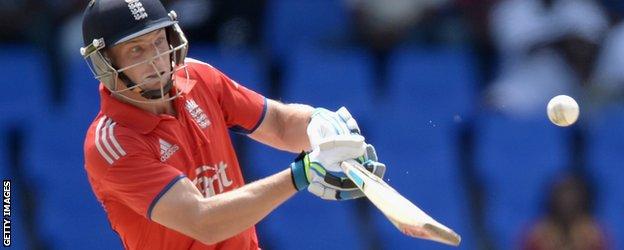 Giles and the job interview
England are yet to appoint a head coach to succeed Andy Flower - although Giles, as coach of the one-day and T20 teams, is viewed by many as the man in possession.
You could argue it is his job to lose, but his record is not the greatest: England have lost more ODIs than they have won and triumphed in only five of 14 T20s since he took charge.
While Giles insists he is not treating the World Twenty20 as an audition for the top job, how England perform will certainly have a bearing on whether he is appointed.
Stuart Broad is almost in the same boat in that this represents a chance for him to stake his claim on the England Test captaincy.
There are question marks over Alastair Cook's leadership after the miserable Ashes tour, so if Broad can perform with the ball while showing he has matured and lost his petulant side, who knows what might happen?
Will England win the tournament?
England's T20 form has been desperately poor, with successive series defeats by New Zealand, Australia and West Indies, not to mention their torrid Ashes tour.
Comprehensive defeats in their warm-up games against West Indies and India may suggest otherwise, but the positive aspect of their miserable form is that they can treat this tournament as a fresh start.
England's players must see this as an opportunity to draw a line in the sand, show they have some character and salvage something from a shocking winter.
Their opening match against New Zealand on Saturday is crucial, the first of four group games that will decide which two teams qualify for the semi-finals.
Defeat will leave England playing catch-up for the rest of the tournament. With the way they have been playing recently, it will be very easy for fans - and players - to think, 'here we go again'.
On the other hand, winning breeds confidence, which cannot be overstated given that cricket to a large extent is played in the brain.
That England won the World Twenty20 in 2010 is irrelevant. I am more interested in seeing what the team spirit is like once the action gets under way.
England will simply be happy with qualifying from a tough group and reaching the semi-finals. Anything more than that is a bonus.