Glamorgan players 'chomping at the bit' for T20 - Toby Radford
Last updated on .From the section Cricket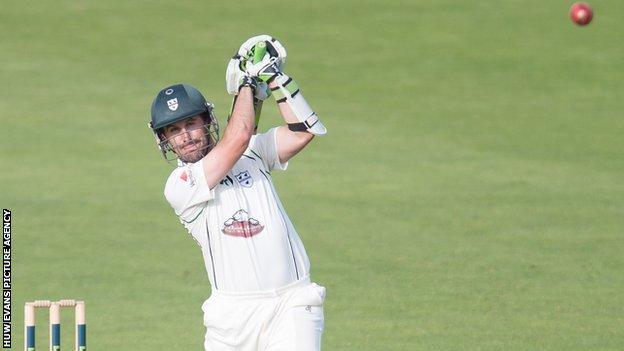 Glamorgan coach Toby Radford has said his side are relishing the start of their Twenty20 campaign at Hampshire on Friday.
Despite the loss, Radford said his team is looking forward to the opening T20 Blast game.
"The boys are chomping at the bit," he said.
The English side have noticeable absences for the match with all-rounder Dimitri Mascarenhas retiring in 2013 after 18 seasons on the south coast.
Batsman Neil McKenzie is unlikely to feature in this campaign due to family commitments and seam bowler Chris Wood out through injury.
"Traditionally, Hampshire have done well in this competition; what they've tended to do is make very spinning wickets here in Hampshire and play three or four spinners," Radford said.
"Looking at the pitch, it doesn't look as much of a spinning wicket as usual and certainly the boundary's going to be short on one side so whether the spinners play the part that they normally do down here would be questionable."
Glamorgan slumped to their first defeat of the season in the County Championship on Wednesday after being bowled out for 224 and 187. Hampshire posted 345 and 68-4 in reply.
Radford said he has been busy planning with all-rounder Jim Allenby over the past month or so and is "really looking forward to the competition getting started."
The last time the two teams met in a limited-overs match was in 2013 when Glamorgan triumphed in the YB40 semi-final at the Ageas Bowl and secured a place in the final at Lords, where they lost to Nottinghamshire.
Glamorgan will be without Michael Hogan once again but new signing Tom Lancefield has been included in the 13-man squad.
The 23-year-old left-handed batsman who made his first-class debut for Surrey in 2010 signed a one-year deal with Glamorgan earlier this month.