England's Ashes whitewash was appalling, says ECB chairman

By David Bond
BBC sports editor
Last updated on .From the section Cricket
England's 5-0 defeat in the 2013-14 Ashes was "appalling" and "unacceptable", the chairman of the England and Wales Cricket Board has told the BBC.
In a candid interview, Giles Clarke said the team had to move on from the furore surrounding the controversial decision to drop Kevin Pietersen and now had to focus on regaining its status as number one cricket nation in the world.
He also admitted that players had become disconnected from supporters under former coach Andy Flower but that the atmosphere and culture of the team was already showing signs of significant improvement under replacement Peter Moores.
"Clearly losing an Ashes series 5-0 away from home is not good and unacceptable," said Clarke.
"I was more than disappointed. I can't stand losing anything, not even tiddlywinks, and to lose anything in Australia against the Australians is appalling. It's a very bad experience.
"The important thing is we have seen a sea change in all the personnel involved in managing the team and that has injected a completely fresh and dynamic approach."
England's humiliation in Australia during the winter prompted a review of the Team England set-up overseen by managing director Paul Downton.
Flower stepped down as team director in January but has retained a role with the ECB as technical director.
Moores was appointed as Flower's replacement in April with Paul Farbrace as his assistant, while batting coach Graham Gooch, fielding coach Richard Halsall and one-day coach Ashley Giles all left.
But the biggest change was the omission of South African-born batsman Pietersen, who had his England central contract terminated.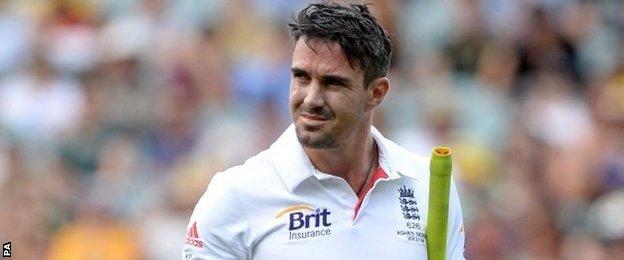 According to Downton, Pietersen paid the price for becoming "disengaged" from the rest of the team during the tour to Australia.
Despite rumours of dressing-room rows between Pietersen and his team-mates over Flower's management style, many England fans are still in the dark over what happened because of a confidentiality agreement signed by the player and the ECB that does not lapse until September.
Under new coach Moores and captain Alastair Cook, the hope is that the team ethos can be rebuilt.
Clarke says he soon noticed a change during England's 39-run victory in their opening one-day international of the season against Scotland.
"There was no question that was the best atmosphere I've seen around the England team for quite a long time and that was quite encouraging," he said.
He said England had "moved on" from Pietersen, adding: "There have been quite significant changes in the team, a younger group and fresh faces and that often leads to a change in the atmosphere.
"That's a good thing and now we have our challenges ahead quite apart from the challenge of this summer of India and Sri Lanka which are quite significant.
"Our fundamental programme is to get back to being number one in the world at the Test and one-day game. To do that, we have to beat these sides this summer because that will leverage us back up again."
Asked if he felt there was a need for a fuller explanation of the facts around Pietersen's departure, he added: "I think we've had one. I thought Paul Downton was very clear. He stated there is no smoking gun. He arrived in Sydney and he said he saw a player who was disconnected.
"Paul Downton is an experienced Test player a man of great judgment, an outstanding individual who has already impressed everybody since he took over the job.
"He's received the most repulsive amount of abuse over social media and the like for no good reason. We are lucky to have a man of his calibre in that role. He has carried out his activities quietly, thoughtfully. He has spoken to a great number of people and he has impressed everybody.
"As far as Kevin is concerned, I'm sure he will want to stay in the world of cricket. Sometimes you are not picked and sometimes you are. You have to live with what happens."
Clarke also said he hoped the culture of the team would start to change after the players were accused of becoming arrogant following their 3-0 Ashes victory at home last summer.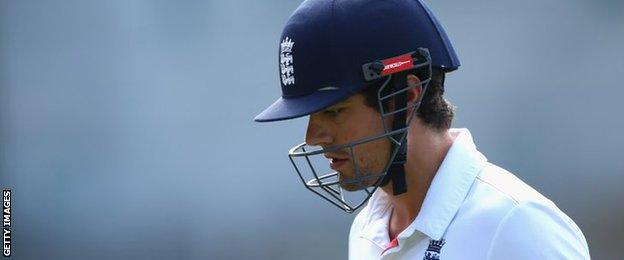 "I think there was a widespread feeling that the team had lost connection with the supporters," he said. "How and why that had happened were a series of complex reasons which we could spend a long time debating.
"More relevant is the fact it had and I was sufficiently concerned to discuss the matter with the coach at the start of the Oval Test."
Much of the pressure will be on Cook to fashion a new, younger team in his own image which can compete first with Sri Lanka and India this summer and then Australia in England next year.
But he is also under pressure to score runs after a disappointing series with the bat down under.
Clarke said: "Any year is important for the England captain. For Alastair himself - he hasn't made as many runs in the last test matches as he would wish and the team would need. It's really pleasing that he has come back and made hundreds for Essex.
"He played well up in Scotland, he is a very determined guy, a very good role model and he and his family are very much the sort of people we want the England captain and his family to be.
"He is someone the country will become more and more proud of."
Clarke added that Cook had "taken some harsh decisions" since the tour of Australia, including asking his mentor, Gooch, to step down from his England role.
"Alastair is an Ashes-winning captain and we don't have too many of those," said Clarke. "He has won in India and we haven't got many of them either. He has had some outstanding achievements as captain which people tend to forget after one shocking winter.
"I see no reason why he won't come back and why he won't retain the Ashes next summer."
Speaking in the wake of new match-fixing revelations from former New Zealand international Lou Vincent, Clarke urged the British government to introduce a new law which would make offering or accepting any type of inducement to cheat at sport a criminal offence.
Until then, Clarke said, the fixers would continue to damage the integrity of all sports, not just cricket.
He added: "We really need a proper legislative base, upon which everybody involved in sport can know if you take these risks these are the punishments you could be subjected to.
"I am heartened by the recognition from all political parties that there clearly needs to be a proper punishment for match-fixing, be it in football or cricket."
Vincent is providing evidence for an ICC investigation into as many as 12 suspicious matches around the world.