Match-fixing: Lou Vincent and Naved Arif charged by ECB
Last updated on .From the section Cricket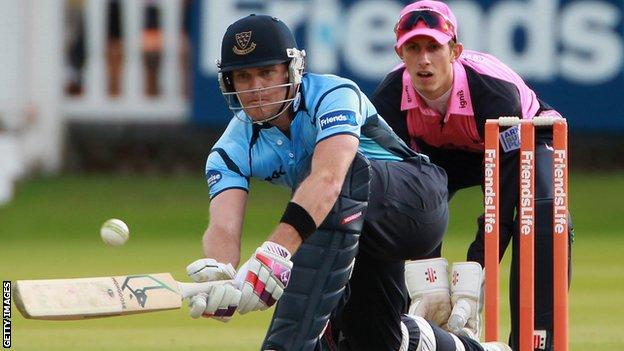 Former Sussex players Lou Vincent and Naved Arif have been charged with match-fixing by the England and Wales Cricket Board.
Vincent is charged with 14 offences in relation to two matches in 2011, while Arif is charged with six offences.
If the pair are found guilty it will be the first time the game's authorities have proved the outcome of a county match in England was fixed.
ECB supremo Paul Downton said: "It's something we take extremely seriously."
Vincent's charges arise from two Sussex matches played in August 2011 - a Twenty20 contest against Lancashire and a 40-over game against Kent.
Arif's charges are in relation to the latter of those matches.
ECB managing director Downton told BBC's Test Match Special: "It's an enormous concern. Match-fixing is potentially a cancer for any sport.
"I don't think it's as widespread as the recent press coverage has led us to believe. I understand five matches in England in the last six years are being investigated."
Downton said an "education programme" visited every county and the vast majority of players were "appalled" by the idea of match-fixing.
He added: "The message we have to give is that if you've had an approach, you have to report it."
The ECB charges come after details of a separate International Cricket Council (ICC) investigation into fixing involving Vincent, 35, were leaked to the media last week.
Vincent is reported to have provided evidence to the ICC of fixing involving 12 matches around the world between 2008 and 2012, and has since agreed to co-operate with the game's authorities.
Three of those matches are believed to have taken place in England during his time as a player with Sussex and Lancashire.
Vincent played 23 Test matches and 102 one-day internationals for New Zealand before he retired from international cricket to become a Twenty20 specialist playing in India, South Africa, Zimbabwe, Bangladesh, England and New Zealand.
Arif, 32, was released by Sussex in 2012 and has since played occasional T20 matches in Pakistan.
Huge amounts of money were bet on the televised game in question between Sussex and Kent, which Sussex unexpectedly lost.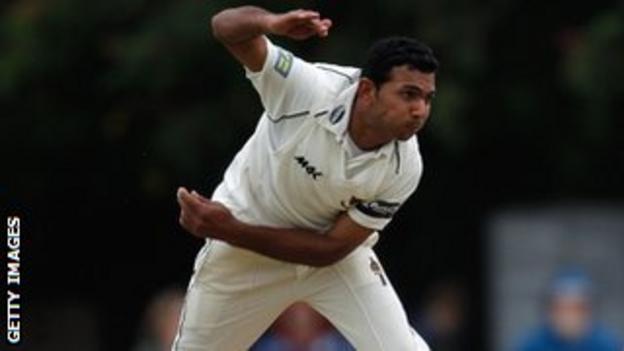 BBC sports editor David Bond said: "One of the reasons county cricket matches are suspected of fixing is that they are all carried live on television into the subcontinent, where this illegal gambling is taking place.
"It's huge sums of money. Twelve million pounds was apparently bet on one website alone, in relation to this Sussex against Kent match. And that's only one website that we know about. So huge sums of money.
"And because the county game, these one-day matches, are perhaps out of the spotlight - not like international cricket - it's much easier to fix them."
The Sussex v Kent match was investigated and cleared by the ICC's anti-corruption unit (ACSU), which found insufficient evidence, before the ECB reopened the case in 2012.
Both Sussex and Kent have declined to comment.