Women's International Cricket League vows to continue plans
Last updated on .From the section Women's Cricket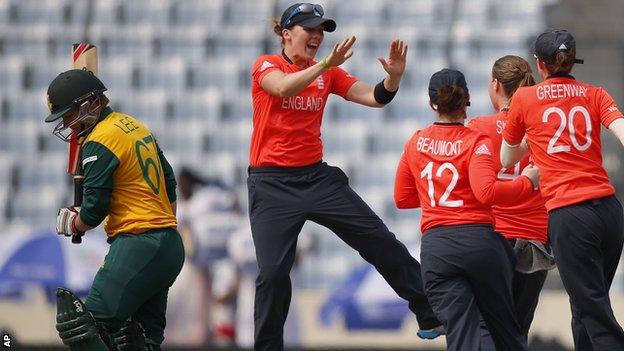 Plans for a Women's International Cricket League (WICL) will continue, despite the England and Wales Cricket Board (ECB) and Cricket Australia refusing to back it.
The WICL said players and officials were being "potentially denied a great opportunity".
It pledged to work to "provide women with the opportunities their male counterparts have".
Before the ECB made it's stance, England women's captain Charlotte Edwards had described the plans for the event based in Singapore as "a wonderful opportunity for top players".
She said England players would be keen to be involved but only if it was given authorisation from the International Cricket Council and the ECB.
However, ECB chairman Giles Clarke said on Wednesday: "There is no support or interest for this proposed event."
And Cricket Australia confirmed it has not endorsed the WICL either.
"The proposed WICL has also recently been discussed by the ICC and its members and was not supported," Pat Howard of Cricket Australia said.
"However we are highly committed to developing female cricket at all levels of the game as we work to make it Australia's game for women and girls," he added.
In February this year the ECB announced the first full-time professional contracts for the England women's team.
A total of 18 contracts were awarded to the England women's team, who won back-to-back Ashes series against Australia in 2013-14