World Cricket League: Jersey aiming for Division Four win
Last updated on .From the section Cricket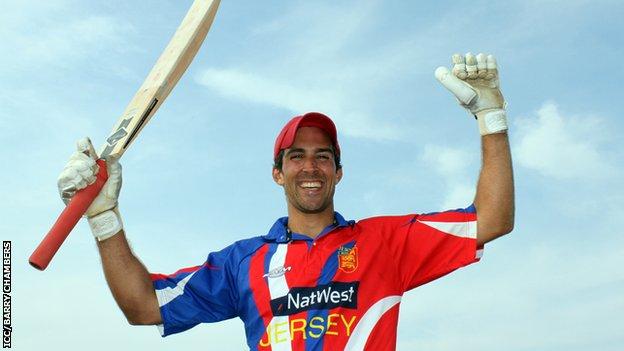 Jersey captain Peter Gough says his side is focused on winning World Cricket League Division Four.
The island on Saturday in the Singapore-hosted event, five years since they last played at that level.
"We've come here for the same reason everyone else has, to try and win the tournament," Gough told BBC Jersey.
"We've been playing World Cricket League for longer, but it's still going to be a tough challenge."
Gough was part of the Jersey side relegated after the 2008 Division Four tournament in Tanzania, but he says the island has learnt a lot since then.
"There were some real tough challenges in 2008 and that was our second World Cricket League tournament," he said.
"Now, having played a lot more 50-over cricket, we're as confident as we ever have been."
Jersey begin against a Malaysia side that on their own turf when Jersey won Division Five in Kuala Lumper earlier this year.
Despite those wins Gough insists Jersey are not taking their opponents lightly.
"We just see them as 11 new people," he said. "We're aware of one or two things about their game, but it really is a brand new day and a brand new game, and that's how we're seeing it.
"We had a good start in the last two tournaments and we ended up winning both of those tournaments.
"The good thing about this side is we're not thinking about the whole tournament, just this game."