World Cricket League: Jersey boss Neil MacRae proud of side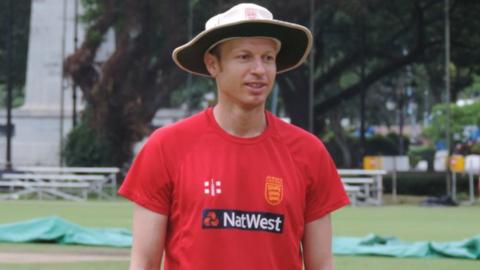 Jersey coach Neil MacRae says he is proud of his team despite dropping from World Cricket League Division Four.
Jersey to return to the fifth tier of international 50-over cricket.
"We're disappointed to at least not stay in the division," MacRae said.
"But there's also excitement in the group in that we're a young team who's actually tasted a division above what they've played before and realised they're in no way out of their depth."
Jersey won just one of their six matches, a having earlier this year.
It was only the second time Jersey had played at Division Four level, they were also relegated from the 2008 tournament in Tanzania in 2008.
"This group is young, it's hungry to learn, it's had a tough experience, but ultimately it's stayed together as a group," MacRae told BBC Radio Jersey.
"We go back to Jersey as a team, assess what's happened and we move forward."
MacRae admited it was a frustrating time for the squad, who were never outclassed in any of their matches.
But Jersey's batsmen only scored above 200 once in the group stage as they struggled to post totals which were defendable.
"We played good passages of cricket throughout this tournament, but we didn't string enough of them together," he added.
"There's not a lot between any of the teams as shown by the fact that Malaysia have got promoted, a team we beat twice three months ago.
"What we need to learn is how to play cricket for a longer period of time and how to come to a tournament and hit the ground running in the first game when we're playing six tough games.
"Middle-order batting is something we'll look at when we get home.
"We've given everything in the field, there's areas in bowling that will improve.
"It was a tough week for us and I'm very proud of the players and the commitment they've given throughout the week."