Lou Vincent ban: Batsman 'easy target' for fixers, says team-mate
Last updated on .From the section Cricket
Banned former New Zealand batsman Lou Vincent was "wracked with self-doubt" and an easy target for match fixers, former team-mate Iain O'Brien has said.
O'Brien told BBC Radio 5 live Vincent had been "aloof" at times and suffered some "dark days" around the team.
"In a lot of those ways he becomes, sadly, quite an easy target," he said.
Vincent has admitted breaching 18 anti-corruption rules in matches played in 2008 and 2011.
Shortly before his punishment was announced on Tuesday, he said in a statement: "My name is Lou Vincent and I am a cheat. I have shamed my country. I have shamed my sport. I have shamed those close to me. For that I am not proud."
O'Brien, 37, who played Test matches and one-day internationals with Vincent, said: "There's a few different reasons why people fix.
"One can be blackmail, one can be greed and one can be to be like a god, able to control what happens in game.
"From what Lou is saying, this one is based entirely around greed and bad decisions. When we are not healthy we more often that not make more bad decisions than good ones."
Speaking about their time playing for New Zealand, the former Middlesex and Leicestershire pace bowler added: "Lou was aloof and then all of a sudden in your face.
Lou Vincent factfile
Born Auckland, November, 1978
Century on Test debut November, 2001 against Australia
23 Test caps for New Zealand, scoring 1332 runs at an average of 34.15
102 one-day internationals, scoring 2,413 runs at an average of 27.11
County cricket for Lancashire, Northamptonshire, Sussex, Worcestershire
"I've seen him in some dark days around the New Zealand side, questioning what he was doing and why he was part of the team. He was just wracked with self-doubt."
O'Brien stressed those episodes were before the match-fixing took place.
Vincent, who played 23 Tests and 102 one-day internationals for New Zealand between 2001-2007, appeared in county cricket in England for Sussex, Lancashire, Northamptonshire and Worcestershire.
The Auckland-born player retired from international cricket to become a Twenty20 specialist playing in India, South Africa, Zimbabwe, Bangladesh, England and New Zealand.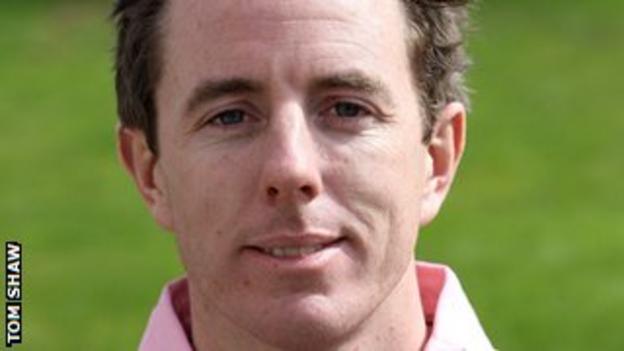 He has admitted to match-fixing offences in two domestic Twenty20 games involving Lancashire in 2008 and 2011, and a CB40 fixture in 2011.
Vincent is also reported to have provided evidence to the ICC of fixing involving 12 matches around the world between 2008 and 2012.
Meanwhile, England Twenty20 captain and bowler Stuart Broad described the situation as "very sad".
"The only way to get rid of the match-fixing problem is to have it blown to bits," said the Nottinghamshire paceman, adding he hoped Vincent would "break it open a little bit".
"It's horrible to think that goes on in a game you love and you train so hard for and fight for every day," continued Broad.
"I'd hope I've not played with that many players who have ventured into that sort of thing."
Vincent's former Sussex team-mate, Naveed Arif, was also banned for life last month after admitting similar corruption offences.