Lancashire: Glen Chapple says wins urgently needed for survival
Last updated on .From the section Cricket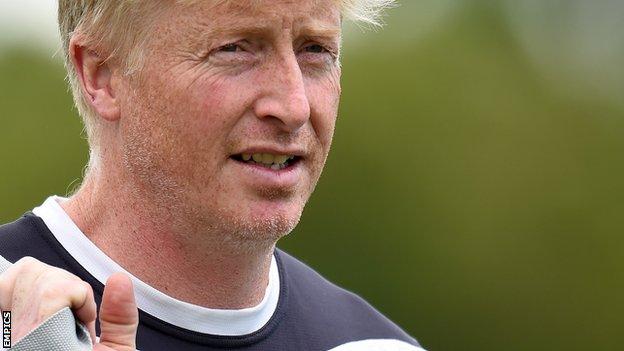 Captain Glen Chapple says it is "now or never" for Lancashire if they are to retain their place in Division One of the Championship.
Eighth-placed Lancashire are 11 points adrift of Durham in seventh.
They face each other in a four-day game at Old Trafford on Friday, with the hosts aware that defeat would seriously harm their chances of staying up.
"It's pretty much now or never for us. We need to start winning games," Chapple, 40, told BBC Radio Manchester.
"The carrot for us is that if we can achieve something good in the next four games, we've got the chance to play for the Division One championship next year. That's what everybody will be holding as some source of inspiration."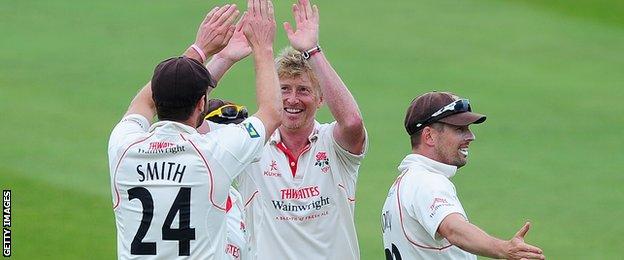 Lancashire won the Division Two title in 2013, but have struggled on their return to the top division, winning just two of their 12 first-class matches this season.
"We all understand the position we're in and we're there for a reason," continued veteran seamer Chapple.
"If we look back at some of the games this year, four or five could have gone another way for us. They were close games in which we played some good cricket, for various reasons didn't come out on the right side of the games, and for the majority of the games we know why.
"We've got to put in strong performances for the full four days in the last four games, starting with Durham on Friday."