England v India: TMS pundits on Old Trafford victory
Last updated on .From the section Cricket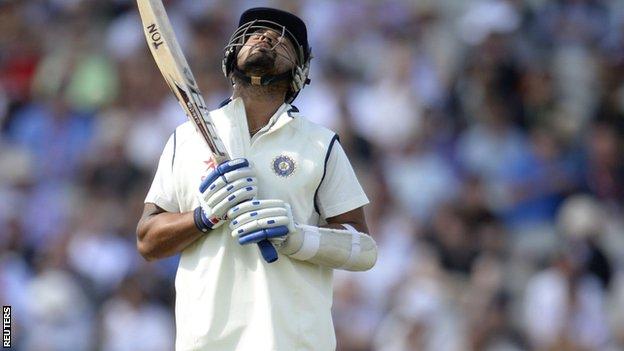 After England beat India inside three days for the first time since 1967, BBC Test Match Special summarisers Geoffrey Boycott, Michael Vaughan, Vic Marks and Sunil Gavaskar reflected on a stunning turnaround by Alastair Cook's team.
England, who lost the second Test at Lord's, now hold a 2-1 lead in the series with one match to play after winning the fourth Test by an innings and 54 runs at Old Trafford on Saturday.
How did England turn it around?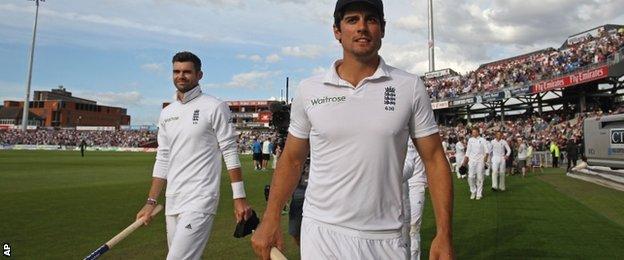 Former England captain Michael Vaughan: "England have won every session bar one in the past two matches. From where England were two and a half weeks ago, the togetherness is now certainly there. You sense the public are starting to get the trust back in the England team."
Former England batsman Geoffrey Boycott: "We couldn't have gone on like we were. We'd have gone crazy watching that. The toss was important and Dhoni made a terrible mistake by batting and losing all those wickets. All in all it was England wearing them down and them not being able to cope with the pressure."
A remarkable third day at Old Trafford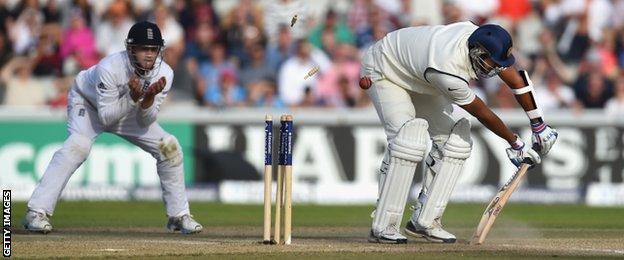 Former England spinner Vic Marks: "It was beyond England's expectations, beyond anyone's expectations when they turned up this morning. It looked like it was going to be a long, hard slog for England. You could understand India struggling against pacey seam bowling on an English wicket but it was Moeen Ali who took the key wickets."
MV: "You can only describe India's display today as pathetic. There was no movement through the air, a hint of spin but not a great deal and they just lost their heart to fight. It looked to me as soon as Gautam Gambhir was out it was almost as if they dangled a white flag from the dressing-room and that is unacceptable from an international side."
Former India captain Sunil Gavaskar: "This morning with the Root and Buttler partnership, you could see Indian heads go down and thereafter there has been no thinking of 'let's fight because of the washout tomorrow'. They showed no determination."
GB: "What summed it up to me was when Jimmy Anderson came in to bat after some splendid batting, and we know he can't bat for toffee. The crowd were all up for England and psychologically the Indian early batsmen were hurt by that - that got to them mentally. They lost their focus and in the end it's like a pack of cards, it all comes tumbling down together.
"You need the public, and that moment the public got behind Jimmy, that was it. India were gone, they were shot."
India in tatters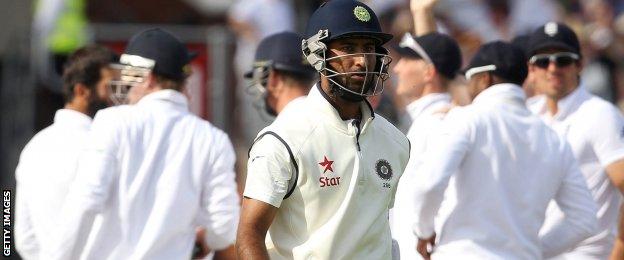 SG: "There were was no backbone shown by India, the dismissals were soft, there were no great deliveries, England were just persistent."
VM: "India look a demoralised side. Whether they're capable of picking themselves up for The Oval, well we'll find out and they haven't got long."
MV: "The most important aspect of cricket is fight and togetherness and I've not seen any of that from India. If you think of tomorrow's forecast, no Stuart Broad, it's been poor by India. You look at the dressing room now, I don't see how India can bounce back from here. They look broken."
GB: "To a great degree, England were so bad early on in the series, we made India look better than they are. Their best batsman is Virat Kohli and he hasn't made a run on this tour. Cheteshwar Pujara hasn't made many runs either. They have had fits and starts and Bhuvneshwar Kumar, a success at Lord's, looks absolutely knackered and shot. He is not used to Test matches so soon after each other, and from nipping the ball around at 80mph on a green top he's down to 76. They've made bad selections and got away with it."
MV: "If you look back to Lord's I think India have been fighting too many battles off the pitch. You've got to remember to fight battles on the pitch and I have not seen any of that in the last two weeks."
England on a high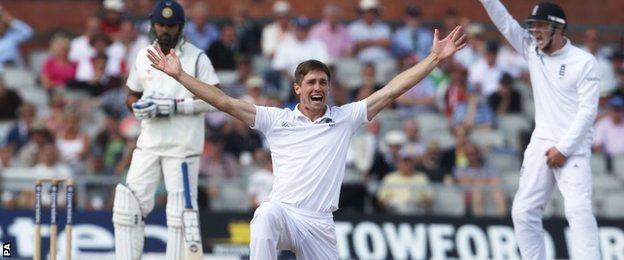 VM: "I don't think Cook can quite believe the match is over. Jos Buttler probably thinks 'this Test cricket is a darn sight easier than the one-day stuff'. Ian Bell is plucking things out of nowhere at second slip, we've seen some terrific catching by Gary Ballance. It's nowhere near the finished article, they have blown away an Indian side that has played some pretty ordinary cricket in these last two games, but you can only beat what is out there."
MV: "The atmosphere in the last two and a half hours hours reminded me of 2005. The crowd have this knack of getting everything going. And it's almost 'Graeme Swann who?' with Moeen Ali's performances.
"I look at the spine of the England side and it looks like it's going in the right direction. I'm starting to feel there are guys who are reading the game through their eyes. Joe Root, Jos Buttler, Gary Ballance at number three, he looks like a situation player. We'll judge them next year in the Ashes to see how far they've come."
Any changes needed for The Oval?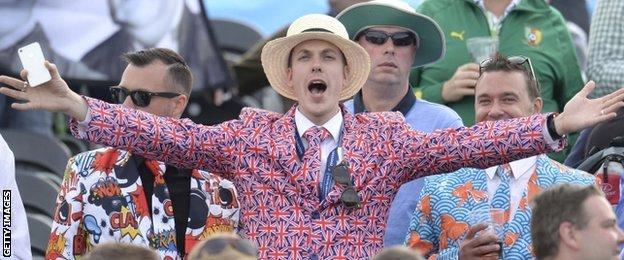 GB: "The only minus on the horizon is that the back-up seam bowlers don't look as penetrating as when Broad and Anderson are bowling. If anything happens to the two main bowlers at the same time we look a lot weaker. They have to find a way around that. We've turned a corner, we've got another good win and I hope they don't start thinking everything in the team is perfect. If we do get injuries to those two, wow, there's a big dip there in performance level.
"There's also a big question mark about the opening partnership. I wouldn't play Sam Robson at The Oval. I'm not convinced. Outside off stump, you can't go on nicking it. We're all vulnerable in that corridor of uncertainty but if he doesn't improve fast he doesn't have a Test career. Time is never on your side, the Ashes will be around in a flash."
Geoffrey Boycott, Michael Vaughan, Vic Marks and Sunil Gavaskar were speaking on the BBC's Test Match Special.
Listen to Geoffrey Boycott and Jonathan Agnew review each day's play on the TMS podcast