Glamorgan: Murray Goodwin could be forced to leave county
Last updated on .From the section Cricket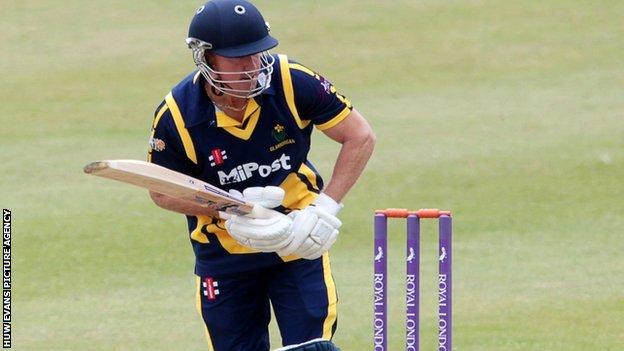 Glamorgan batsman Murray Goodwin says he could be forced to leave the county as they may not be able to afford to keep him.
But Glamorgan's leading run-scorer in Championship cricket in 2013 says his future is uncertain.
He said: "I'd like to come back here but I don't think it's in my hands. The club's financially strapped."
Goodwin added: "There's a lot of issues that [Glamorgan chief executive] Hugh Morris has to deal with and he's juggling a lot of balls so I don't envy his position."
Glamorgan coach Toby Radford said no decisions had been made about next season's playing staff.
"We're still having meetings with players and it's that time of year when we're having appraisals and starting to plan for next year and looking at the finances ... no firm decisions have been made yet," he said.