Andrew Boyce: Leicestershire want inspirational coach
Last updated on .From the section Cricket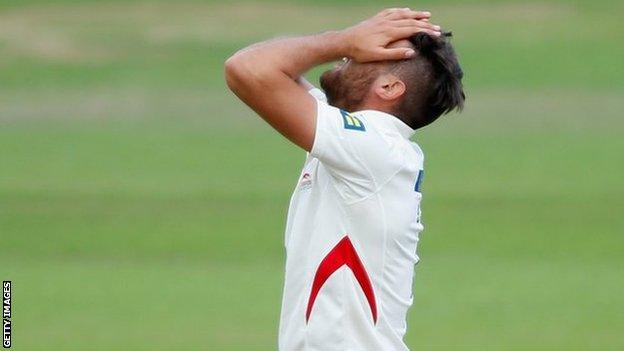 Interim chief executive Andrew Boyce says Leicestershire must appoint a head coach with a "winning attitude" who can inspire the next generation of talent.
And Boyce told BBC East Midlands Today things must change after a second winless County Championship season that saw many of their best players leave.
"Bringing a first-class coach in will inspire the younger players," he said.
Shiv Thakor, Nathan Buck and Josh Cobb have left Grace Road in search of fresh challenges.
Boyce, speaking at the club's end-of-season Members' Forum on Wednesday night, added: "Sometimes you cannot stop players going. They have their own personal desires.
"What we've got to try and do is work on retaining players, and that might be longer contracts, better facilities, better coaching. Whatever it takes, we need to retain our young players."
Boyce said the club wants to bring in more support for a new head coach with "a winning attitude - somebody who's got experience of the modern game and would have played recently".
"Next year, we'll have at least three coaches with the first team at any one time, and sometimes four including the head of player support," he said.