Wasim Khan 'not shy' of Leicestershire challenge
Last updated on .From the section Cricket
Wasim Khan knows he has a task on his hands turning around the fortunes of Leicestershire on and off the pitch.
Wasim could not have picked a more difficult place to start, joining a side that have failed to win a County Championship game in the past two seasons and seen many of their top players leave.
"I want to bring some real energy and drive back into the club," the 43-year-old told BBC Sport before his appointment was confirmed.
"I am going to be very demanding because that is the way I am and I think considering where Leicestershire are some tough decisions need to be made."
The weight of expectation on Wasim's shoulders is not lost on him.
Having been the first British-born Pakistani to play professional cricket in England, being a trail-blazer is nothing new.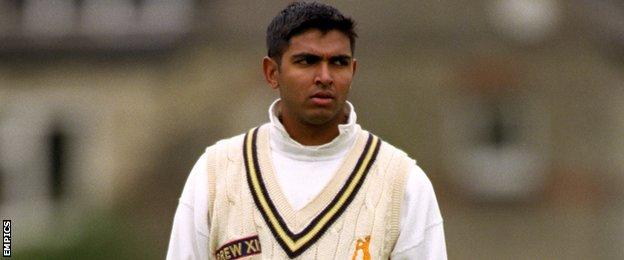 "I am well aware that there is a lot attached to this role, in terms of how it is viewed, as being the first British-Asian to lead a county as a chief executive," he said.
"When I broke through as the first British-born Pakistani player in this country to play cricket everyone kept telling me it couldn't work, it wouldn't happen to people like us.
"There have always been barriers in front of me but I am not shy of challenges, I know it is not going to be easy; nothing is in life.
"I know that there is going to be a lot pressure on me for a whole host of reasons.
"I am not professing to be the saviour but what people will get from me is 100% commitment to want to turn the club around and get it moving forward.
"I will certainly put all my time and energy into making that happen."
Questions regarding the club's direction were raised when several key players moved on at the end of the summer - captain Josh Cobb, all-rounder Shiv Thakor, bowlers Nathan Buck and Anthony Ireland and batsmen Greg Smith and Michael Thornley.
"When change is made and it is viewed as being positive, that always has a very positive effect on the environment," Wasim added.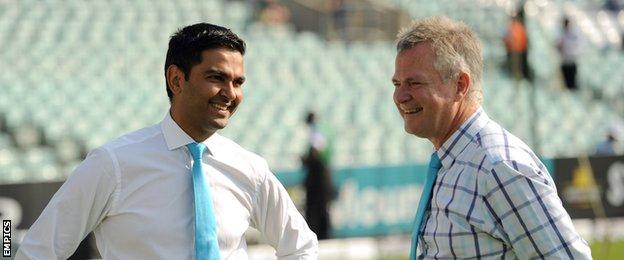 "What we do not want next year are people celebrating the fact that Leicestershire have won a game in the County Championship because they haven't won one in two years.
"I want to set some high standards for next season and I am certainly going to push for that and set some very clear targets about what we want on the field."
Prior to this appointment, Wasim spent almost a decade with the Cricket Foundation working with charities such as Chance to Shine.
His time as chief executive of Chance to Shine provided him with the skills and knowledge to look at the role from a business and administrative side.
Using those skills to engage with the community will be vital, as Leicestershire - along with many county clubs - have noticed a drop in the number of members and attendances in recent years.
"For far too long not enough has been done and this is the perfect opportunity to change that," Wasim admitted.
"I want to try to speak to a lot people and get an understanding about what Leicestershire have not done and why people have not come through those gates.
"We need to work on our marketing and get people to emotionally connect with the club."