Warwickshire to redevelop the ex-M&B ground at Portland Road
Last updated on .From the section Cricket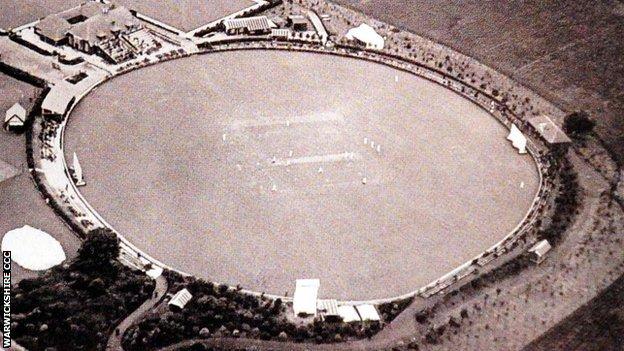 Warwickshire have found a new home for second XI games next summer at one of their oldest cricketing venues.
The Mitchells & Butlers ground in Ladywood, which first staged first-class in 1931, was last used in 1993 and has since fallen into disrepair.
But the Bears have taken over the running of the ground at Portland Road, and ultimately plan to host an occasional first-class match there.
"This will help us with scheduling," said Bears chief executive Colin Povey.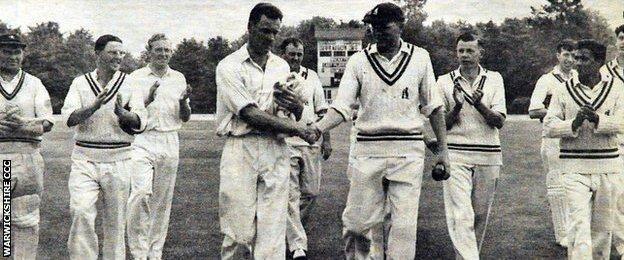 "We will start out with younger age group cricket and then some second-team cricket.
"By 2017 we hope the facility will be good enough to host the odd first team game if we need to. "
Over the past decade, the Bears have a put a lot of time and money into the regeneration of Edgbaston, their home since 1886.
However, it has left the county at the mercy of the domestic fixture list when Edgbaston is chosen to stage international matches.
Apart from a couple of County Championship matches at Stratford in 2004 and 2005 and the One-Day Cup game at Rugby School last summer, they have not had a regular first-class out-ground since they stopped using Coventry's Courtaulds Ground in 1982.
The best of the rest . . .
As well as being a home of first-class cricket and staging Birmingham League games for the brewery side for many years, the M&B ground was also used for 30 second XI games between 1959 and 1992, as well as four Worcestershire second XI matches.
It has also staged four ICC Trophy games - the semi-final between Denmark and Sri Lanka in 1979, the 1982 semi between Bermuda and Papua Guinea and two Netherlands matches against Bermuda in 1986 and Denmark in 1992.
"If we are hosting Champions Trophy games it would be quite nice if we didn't have to be on the road for three weeks," admitted Povey.
"Then, by 2019, with the Ashes and the World Cup, we are going to be choc-a-bloc."
The M&B ground was originally built in 1887 for employees of the adjacent Cape Hill brewery.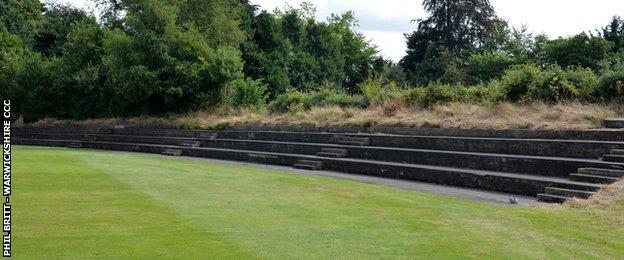 Following the closure of the brewery in 2003, the entire site was purchased by a building company, who were granted permission three years later for the construction of 800 houses, with the cricket-playing area to be retained.
A revised planning application also involved existing bowling greens being retained, mini-football pitches being laid down, the demolition of the former sports and social club and the construction of a new pavilion, with home and away changing rooms, offices and social area.