Lancashire hit £3m bond target for Old Trafford development
Last updated on .From the section Cricket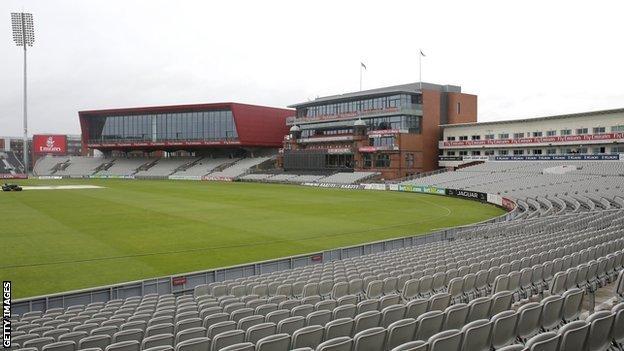 Lancashire have hit a £3m bond target which will allow them to continue their development of Old Trafford.
The Red Rose club can now move ahead with plans to replace Old Trafford Lodge with a new four-star hotel.
In September, the Red Rose county launched the retail bond asking investors for at least £1,000, with the money being locked away for five years.
Lancashire named Ashley Giles as cricket director after their relegation to Division Two of the Championship.
"Not only has this been an extremely successful business initiative, but it has enabled our supporters to play a leading role in the future of this great club," said Lancashire chief executive Daniel Gidney.
"We're excited to have beaten our target for the cricket bond, which has enabled us to put investment back into the sport through the development we're planning."