ICC chairman Narayanaswami Srinivasan cleared of corruption
Last updated on .From the section Cricket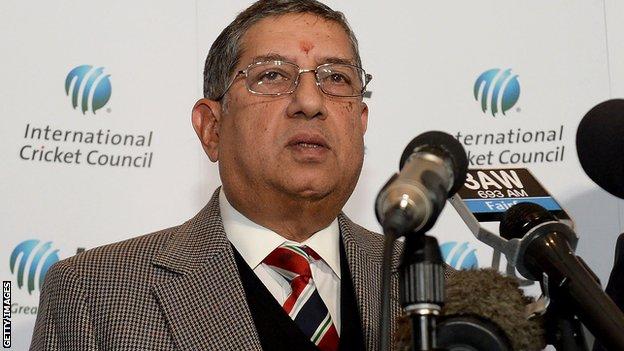 International Cricket Council (ICC) chairman Narayanaswami Srinivasan has been cleared of corruption allegations relating to the Indian Premier League.
An Indian Supreme Court panel's report cleared the IPL franchise Chennai Super Kings owner of betting and fixing.
Srinivasan was forced to stand down as president of India's cricket board (BCCI) during the investigation.
The 69-year-old was also found not guilty of having tried to prevent the investigation.
"This individual was not involved in match-fixing activities. This individual was not involved in scuttling investigations into match-fixing," the report said.
His son-in-law Gurunath Meiyappan, who was team principal of the Chennai Super Kings, was found guilty of illegal betting on the 2013 IPL in February.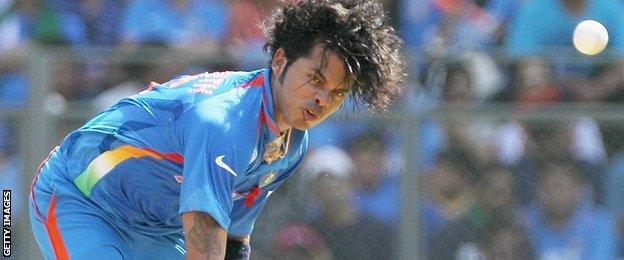 Srinivasan was elected ICC chairman in February and took up the role in July while the investigation was already underway.
The panel, headed by former judge Mukul Mudgal and appointed by the court last year to look into match-fixing and betting scandals in the IPL, submitted its findings earlier this month but they were only made public on Monday.
The investigation was opened after several cricketers, including Test bowler Shanthakumaran Sreesanth, were arrested by Indian police on suspicion of spot-fixing - taking money to concede a minimum number of runs.
Sreesanth, a fast bowler, denied any wrongdoing but was subsequently banned for life by the BCCI.