Andrew McDonald: Leicestershire coach unworried by late arrival
Last updated on .From the section Cricket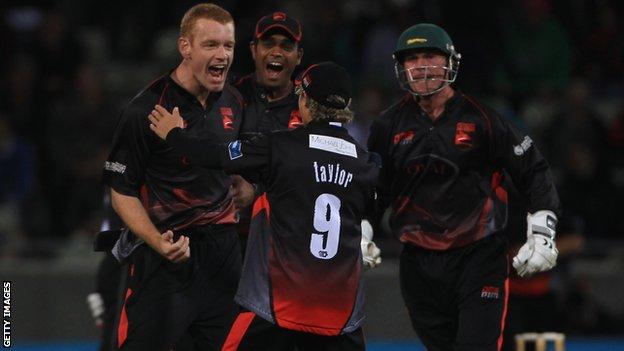 New Leicestershire head coach Andrew McDonald insists the delay in taking up his role will not be an issue.
"I know some people will say it's not ideal, but it's all about communication with the fellow coaches," McDonald told BBC Radio Leicester.
"We have started discussions. It's from afar, but I don't see it as a problem."
McDonald thinks positive
"There is some real young talent and it is up to the coaches to harvest that. My goal is to put Leicestershire in the hunt to win trophies, however long it takes."
All-rounder McDonald, who succeeds Phil Whitticase, having previously spent two seasons with the club from 2010, is currently playing state cricket for South Australia.
He will not be involved in an on-field capacity in England, and is undaunted by the challenge of guiding a team that have not won a Championship game since 2012 and have lost several key players to other counties in recent months.
"My playing days in England are over, but I'm super excited to come back to Grace Road," he said.
"With my playing commitments (in Australia) I didn't think it would be possible, but the club have made it possible.
"I am rapt that I am the man they wanted and look forward to, hopefully, turning the club's fortunes around."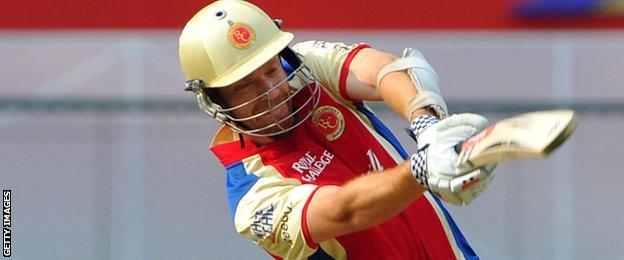 McDonald will be supported by coaches Ben Smith and Lloyd Tennant, also former Leicestershire players.
"I have had a good chat with them and they are on deck and getting their hands dirty," he said.
"They will be my eyes and ears until I get there and I am grateful for that.
"I will hit the ground with all the information on April 1st. I will have some contributions in the winter programme as well. I think it's doable."
When was Leicestershire's last County Championship win?
It came in September 2012, with the Foxes successfully chasing down a target of 236 to beat Gloucestershire by two wickets at Grace Road.
Wasim Khan will take over as Leicestershire's new chief executive in January and, together, the two appointments have lifted morale around the club.
McDonald admitted it was "difficult to make judgements from afar" but is determined to help build a "sustainable club".
He added: "We have had some key departures, but it gives other guys an opportunity - and in a way it probably gives the club a fresh start, which is exciting.
"There is some real young talent and it is up to the coaches to harvest that. It's not about just being competitive. It's about winning games. I think you will see the club turn around pretty quickly.
"My goal is to put Leicester in the hunt to win trophies - however long it takes."