Sri Lanka v England: Alastair Cook faces ban for slow over rate
Last updated on .From the section Cricket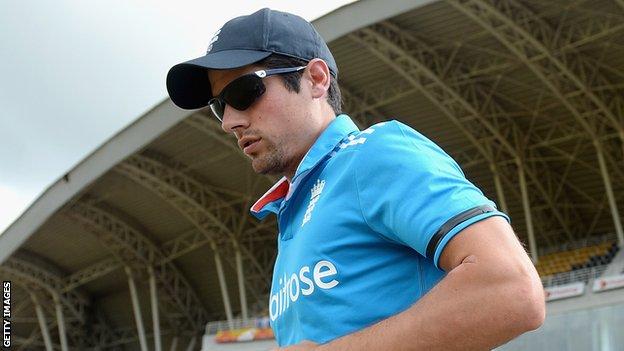 Alastair Cook is facing a suspension if England are found guilty of a slow over-rate following the third one-day international in Sri Lanka.
Cook was fined for a similar offence after a one-day game against India in August, and told he would be banned for any repeat within 12 months.
"We probably were a little bit slow today," Cook told BBC Sport.
ICC match referee David Boon will decide whether to apply a ban, although he could spare the England captain depending on how much time was lost for reasons outside his control.
Cook said he was aware of the possibility of a suspension coming into the seven-match series, but suggested that the size of the ground and the slow rate at which Sri Lanka's batsmen came to the crease were also a factor in how long the innings took to complete.
"It's incredibly hard when the ball's flying everywhere - you have to bear in mind how big the ground is," he said.
"The batsmen take quite a long time to come out. We knew that coming in, and we tried to be as quick as we could.
"I don't know what the punishment will be, if there is any."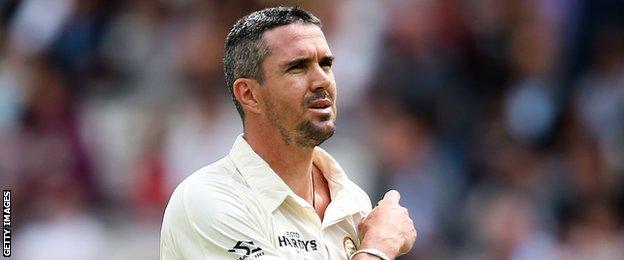 Despite the victory, England coach Peter Moores faced criticism from Kevin Pietersen afterwards.
Former England batsman Pietersen - effectively sacked by the national team in February - called Moores a "woodpecker" and blamed him for the poor form of Eoin Morgan, who dismissed for a single run.
He suggested that the coach could have a negative effect on Moeen Ali, too.
Pietersen tweeted: "Morgan is a free spirit... with a woodpecker as a coach, I'm afraid it will hurt his spirit! We seeing it! Jeez, I feel for him!"
Asked to explain Moeen's form, Pietersen added: "He's only played eight games! The woodpecker could finish him too!"