Ebony Rainford-Brent takes new role at Surrey
Last updated on .From the section Cricket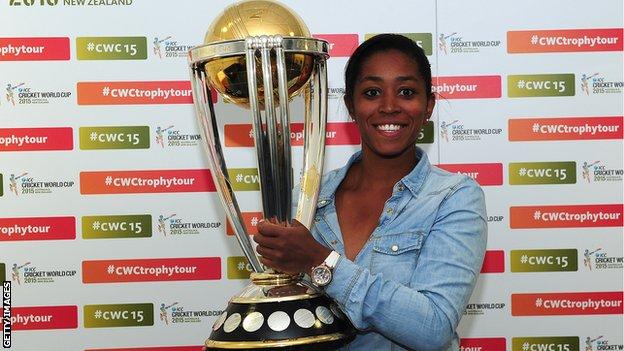 Ebony Rainford-Brent has returned to Surrey as the club's first director of women's cricket.
The former England international, who spent her entire playing career with Surrey, will work alongside academy director Gareth Townsend.
"I am absolutely honoured, I have to say," said the 30-year-old.
"To have been involved with the club for so long and be able to give back and hopefully improve the standard of women's cricket, I'm so excited."
Rainford-Brent, part of the England team which won the Women's World Cup and the World Twenty20 title in 2009, will be responsible for the development of the women's game and increasing participation.
"The goal is to increase things at the performance end," she explained.
"There are players coming through and we want to make sure they get all the support possible.
"The second angle is looking at the grass roots of the game.
"There's a lot being done to make sure there are more opportunities for young girls to engage in the game."