BBC World Service: New Stumped cricket show starts on Saturday
Last updated on .From the section Cricket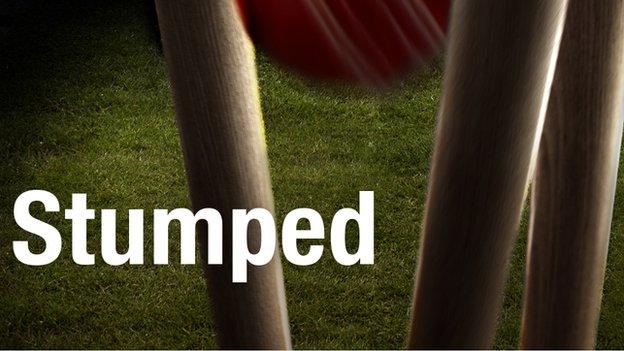 Why did penguins once stop play? What culinary tips did the chef at Lord's give the tea lady in Trinidad? Which international team scores highest in the fashion stakes?
The answers to these cricketing conundrums and more will be revealed in Stumped, a new show from the BBC World Service in association with ABC in Australia and All India Radio (AIR), launching on Saturday at 00:30 GMT.
Aimed at cricket fans and non-cricket fans alike, the show will be less about scorecards and statistics and more about the culture of the sport and its many amusing quirks.
Award-winning broadcaster Alison Mitchell will host the weekly programmes, assisted by the voice of Australian cricket Jim Maxwell and Prakash Wakankar, AIR's lead cricket commentator in English.
Each week, they will examine topical talking points and seek out some light-hearted and unusual stories from around the world.
There will be a weekly theme, such as 'When Rain Stops Play' or 'Cricket and the Movies', allowing the trio to share anecdotes from their experiences covering the game in far-flung places.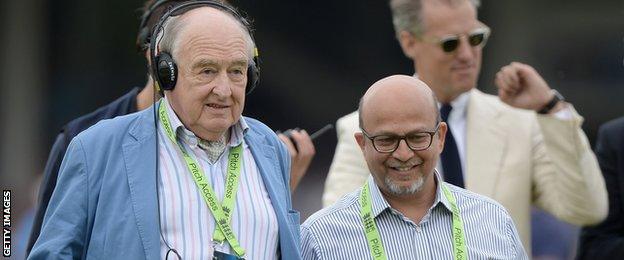 And talking of storytelling, legendary BBC commentator and renowned raconteur Henry Blofeld will be on hand in every show to regale listeners with tales from more than 40 years on the road.
On Saturday's first programme, the Stumped team will be reflecting on an emotional final Test at the Sydney Cricket Ground, as Australia's cricketers faced India at the scene where batsman Phillip Hughes was fatally struck by a short-pitched delivery in November.
Rahul Tandon will report on how Hughes's death has pushed up the price of protective equipment in India and prompted parents to think twice about letting their children play the game.
The first theme is 'Everything for Tea', as Blofeld recalls drinking mid-match retsina in Corfu, while a lady who has been serving up afternoon spreads in Sussex for 55 years will give listeners her guide to the ultimate cricketing tea.
"I see this programme as a fantastic opportunity to share with the wider world the spirit and persona of what makes this game such an amazing reflection of life in all its glorious uncertainties," Wakankar said.
Steve Titherington, senior commissioning editor for BBC World Service, said: "Cricket is a game with huge international appeal but is understood fully only by some. It's a game where the heroes can be as popular as pop stars and the facts and figures studied as much as mathematical equations.
"Most of all, it's a game which has attracted some of the best conversation and the best writing around the world.
"Stumped will concentrate this heritage into a programme that will delight the hardcore fans in any continent while appealing to the rest of us."
The first series of Stumped will run on Saturdays for 12 weeks until 4 April and will be hosted on location in Australia during the Cricket World Cup, which starts on 14 February.
It will be available to listen to again on the BBC World Service website and, with extra content, as a BBC podcast.