New Zealand squad at risk of 'honey traps' - players' association
Last updated on .From the section Cricket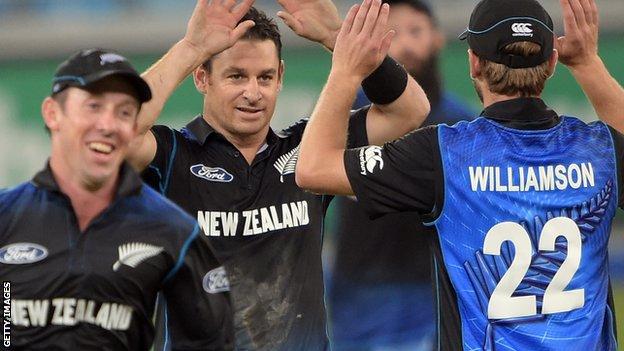 New Zealand's players have been warned they are at risk of "honey traps" laid by match-fixing syndicates.
The New Zealand Cricket Players Association (NZCPA) say match-fixers will try to influence the upcoming Cricket World Cup, which the Kiwis are co-hosting with Australia.
Women luring players and blackmailing them has become a big risk, according to NZCPA chief executive Heath Mills.
Mills said "match-fixing groups will be looking at New Zealand".
He told the New Zealand Herald that international criminal groups can "groom" players over a number of years before blackmailing them.
"They might notice the person has got family troubles, they might notice they've got financial issues or mental health issues," he added.
"The honey trap might be part of that grooming process where there are compromising images or what-have-you."
The Kiwi players are being given a 90-minute presentation on match-fixing risks, including honey traps.
New Zealand open the tournament when they face Sri Lanka in Christchurch on 14 February.
Former Kiwi batsman Lou Vincent, 36, was banned from cricket worldwide for life last July after admitting match-fixing.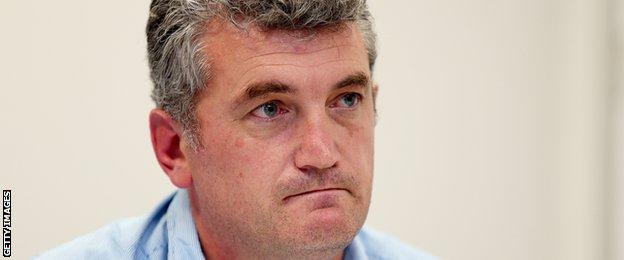 Vincent, who played 23 Tests and 102 one-day internationals between 2001-2007, appeared in county cricket in England for Sussex, Lancashire, Northamptonshire and Worcestershire.
The Auckland-born player admitted to match-fixing offences in two domestic Twenty20 games involving Lancashire - one while playing for the Red Rose against Durham in June 2008, when he scored just one run, and another in opposition for Sussex in 2011.
Mills said New Zealand sportsmen could be vulnerable as many were semi-professionals who didn't earn much money.
"If you've got an athlete who's struggling to make ends meet, then they become at risk," he said.
"If you have events that are broadcast on TV around the world, someone somewhere in the world is betting on it and someone who's betting on it will be trying to influence the outcome."