Craig Kieswetter: Injury could end Somerset batsman's career
Last updated on .From the section Cricket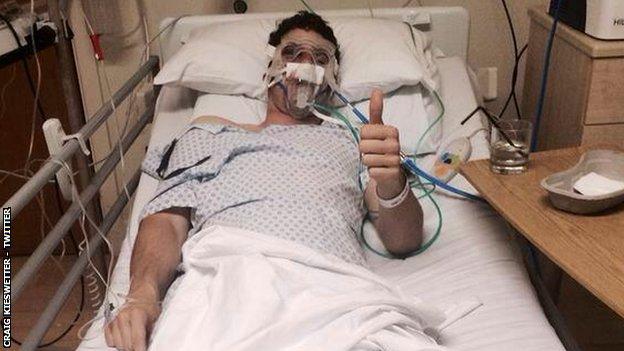 Craig Kieswetter's eye injury could be "career-ending", Somerset director of cricket Matthew Maynard has admitted.
Somerset expect him to at least miss the entire 2015 county season.
And Maynard confirmed Kieswetter will travel to Belgium this week for further assessment with a specialist.
"We're hoping that after he sees the specialist he'll have a method of getting his eye back to 100%," Maynard told BBC Somerset.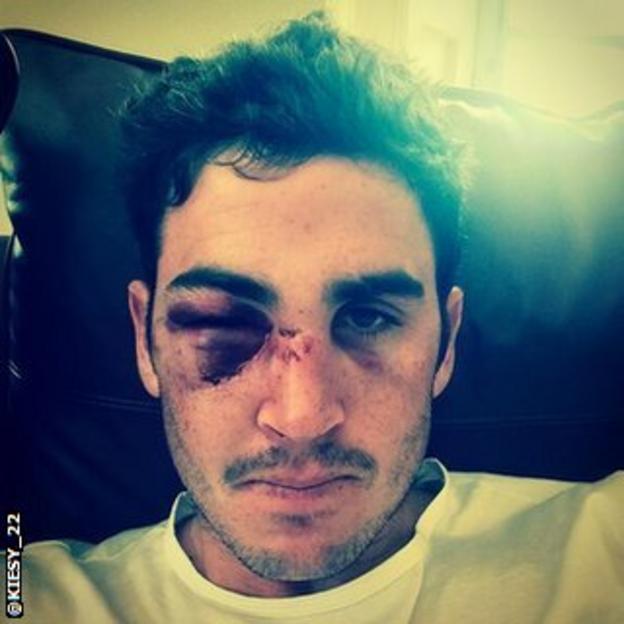 "The feedback we get from that will be quite instrumental, but potentially it could be career-ending."
South Africa-born Kieswetter scored 497 runs in the T20 Blast in 2014 and 419 runs in the County Championship prior to suffering his injury at Wantage Road on 12 July.
He underwent facial surgery and returned to action for Somerset in September, before heading out to South Africa to play for Warriors in their domestic T20 competition, scoring 199 runs in 10 outings.
But during that period he realised his vision was still impaired and he confirmed last month he was unlikely to play for Somerset this year.
"He came back for a couple of games and although he knew the eye wasn't quite right, he was just delighted to be back playing at that stage," said Maynard.
"But then he went out to play in South Africa in the Twenty20 and he struggled. He was struggling to pick up the line and length of the ball.
"If you can't do that, it's going to be hard to score runs and it also makes you very vulnerable.
"If we were to get him back that would be a huge lift for everyone. But we are planning for him to not be around this season."
Kieswetter, who has played 46 one-day internationals, was named in England's initial 30-man squad for the forthcoming World Cup, but later replaced by Kent's Sam Billings.