Jersey cricket: Keith Dennis gets posthumous ICC Europe award
Last updated on .From the section Cricket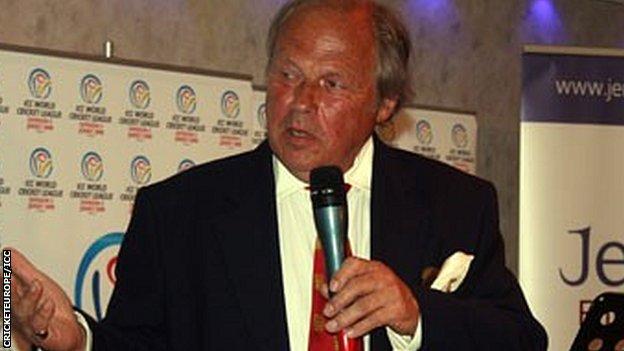 Former Jersey Cricket Board chairman Keith Dennis has been posthumously honoured by the International Cricket Council for his work on the island.
Dennis has been given ICC Europe's Lifetime Service Award in recognition for his work in helping Jersey become an international cricket nation.
He while supporting the island team at a
Under his guidance, Jersey left the English cricket structure.
The island became an affiliate member of the ICC in 2005 and were promoted to associate member status two years later after beating Italy in a series of one-day games.
Jersey played their first international tournament in 2006 and hosted the first-ever World Cricket League Division Five tournament two years later, when they lost to Afghanistan in the final.