Hugh Morris: Counties 'can learn' from Big Bash
Last updated on .From the section Cricket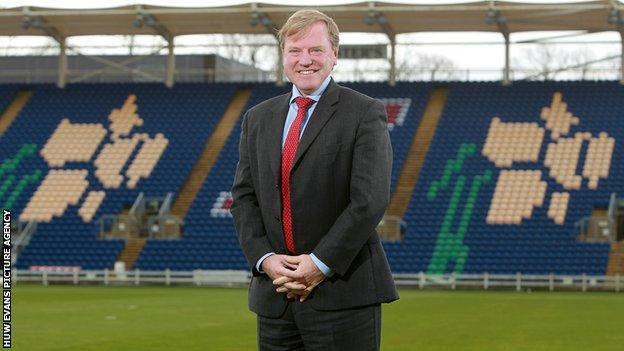 Glamorgan chief executive Hugh Morris believes counties can learn from the success of Australia's Big Bash Twenty20 competition.
He doubts Australia's tournament is superior on the field to the T20 Blast, but believes the marketing is superior.
"It's great to see some of the crowds they had and the way they got them into the grounds and again we can learn from that," said Morris.
"Whether it's that much better than the competition here, I'm not so sure."
Former Glamorgan and England batsman Morris joined the England and Wales Cricket Board (ECB) as technical coaching director in 1997, before becoming acting chief executive and deputy chief executive.
He was appointed ECB managing director of cricket in 2007, overseeing three consecutive Ashes series victories before taking over at Glamorgan in August 2013.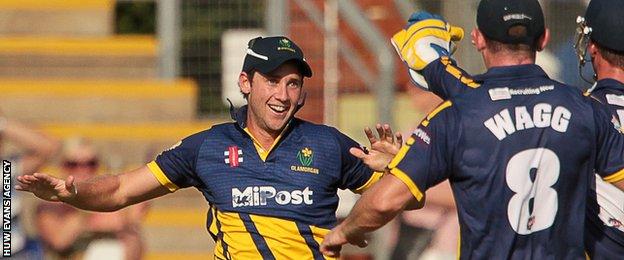 The ECB introduced Twenty20 to county competition in 2003. Australia followed suit in 2005 and revamped their tournament in 2011 so its eight city-based franchises play over six weeks. The T20 Blast lasts for over three months.
Morris says Glamorgan's experiences underline the potential of the game's abridged version.
But he backed the ECB's decision to stick with an 18-county structure, split into two conferences of nine teams, covering north and south areas.
"From what I saw last summer… we had some great games of cricket here at the Swalec and, indeed, away from here," he said.
"The ECB, I think, are intent on giving the revamped blast a real go over the next three or four years a go and I think that's probably the right thing to do.
"Certainly we saw more people coming to watch us last year than we ever had before and the players really responded to that and enjoyed it.
"And it was a shame we were just one run away from getting to the finals day.
"So it's early days. If we can increase our profitability as we did last year, get more people into the ground and if we can play as well and go one step further next summer, then I think it will be an enjoyable T20 season for all Glamorgan supporters."