Leicestershire: County announces large operating loss
Last updated on .From the section Cricket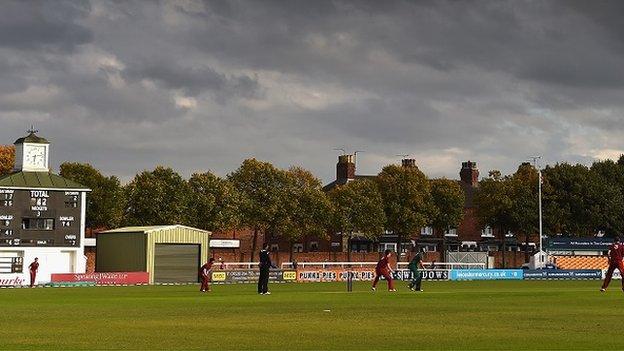 Leicestershire County Cricket Club have announced operating losses of £225,153 for the year to 30 September 2014.
The loss compares to a deficit of £66,486 the previous year and is similar to the loss of £254,085 in 2012.
The figures show an increase in commercial and catering income and do not include the £2.5m value ascribed to land adjoining the car park.
A covenant preventing building on the land was released last year.
The club said it was standard not to comment on the figures before the annual general meeting at Grace Road on 31 March.
A miserable season on the field saw the county fail to win a single Championship match for the second consecutive season, and fail to qualify for the knockout stages of either of the one-day tournaments.
New chief executive Wasim Khan has made it clear one of his priorities is to increase off-field income.