Essex: County announce an £82,000 pre-tax loss for 2014
Last updated on .From the section Cricket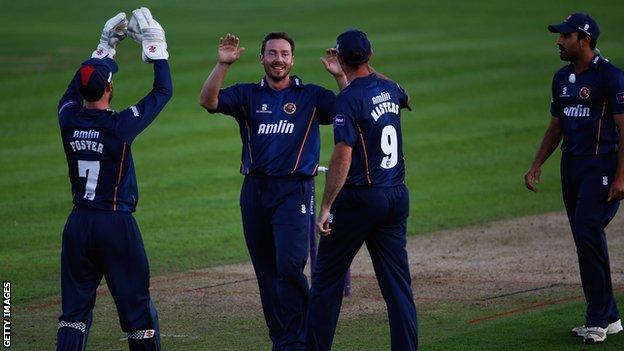 Essex have announced pre-tax losses of £82,000 for 2014, having lost £65,256 before tax in the previous year.
The results come despite Essex reaching the quarter-finals of both the T20 Blast and the One-Day Cup.
The county saw an improvement in ticket sales, with further revenue generated from the sale of investments, but club membership continued to decline.
"In financial terms, 2014 turned out to be very similar to the previous year," said club treasurer David Acfield.
"This is despite the team reaching two quarter-finals and the efforts of our highly efficient and highly regarded commercial team."