Children put off sport by parents, according to MCC survey
Last updated on .From the section Cricket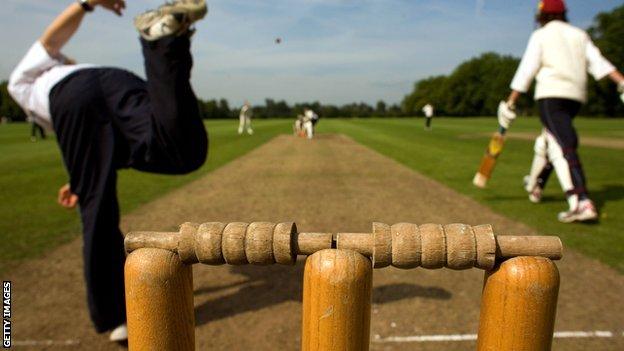 Children as young as eight are being put off sport by the behaviour of their parents, a survey has found.
Marylebone Cricket Club (MCC), which is responsible for cricket's laws, and cricket charity Chance to Shine spoke to 1,002 children aged eight to 16.
Of those surveyed, 45% said the bad behaviour of parents made them feel like not wanting to take part in sport.
And 84% of parents of those children agreed negative behaviour discouraged youngsters from participation.
In the survey, 41% of the children spoken to said their parents criticised their performance - 16% saying it happened frequently or all the time - with 58% of the parents believing there was more shouting from the sidelines compared to their childhood.
One child reported seeing a mother smash a car window after the opposition scored, another witnessed "a dad hit the ref for sending his kid off", while one parent recalled police being called when two opposing parents started fighting.
Chance to Shine coaches are to begin a summer programme of lessons in playing sport in a sporting yet competitive manner to 350,000 children in more than 5,000 state schools as part of the MCC Spirit of Cricket campaign.
Coaching ambassador Kate Cross, who plays for England Women, said: "We want children to be competitive but there is a line that shouldn't be crossed and that applies to children as well as to any pushy parents watching them."