Jacques Rudolph to focus 'purely' on Glamorgan
Last updated on .From the section Cricket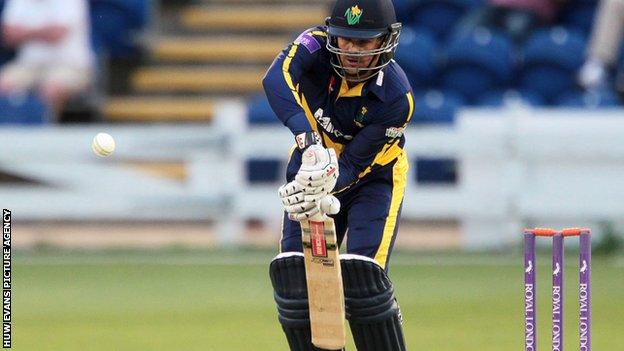 Glamorgan captain Jacques Rudolph has announced the end of his professional career in South Africa.
"I've made the decision that I'm going to focus purely on the rest of my career with Glamorgan," he said.
"I think the timing is right and there's quite a few young batters waiting in the wings [at Titans]."
Rudolph is in the final 12 months of his two year deal at the Welsh county, but hinted that he may stay longer when revealing his plan for the end of this summer.
"I'm going to do a few months with the Titans back home and then I will potentially come potentially two or three months earlier for the Glamorgan pre-season and spend some time with the guys," he said.
Rudolph played 48 Tests, 45 one-day internationals and one T20 international for South Africa.
He helped the Titans to victory in their domestic one-day cup competition, but played just one first-class match in the 2014-15 season at home.
The batsman says he plans to work with Titans in a consultancy capacity.
"The one good thing for me is that I'm in a leadership role for Glamorgan, which also adds a little bit more to enthusiasm and self responsibility and I'm really looking forward to that challenge," he said.
"I see it as a blank canvas [at Glamorgan]. It's sort of like a little bit of a rebuilding phase.
"We've got a really strong group of players and the more the senior players can spend time [with the younger players], and maybe educate them a little bit more about the game, the better."