Lancashire: Ashwell Prince back for 'unfinished business'
Last updated on .From the section Cricket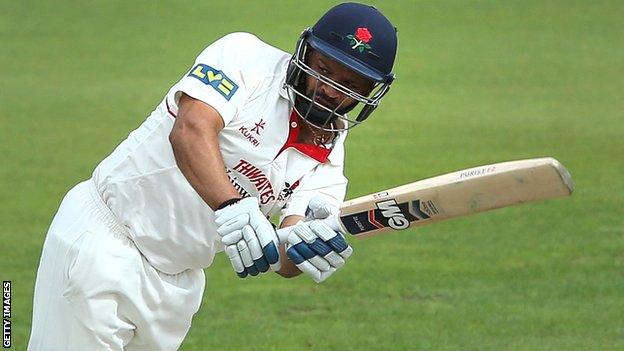 Lancashire batsman Ashwell Prince postponed his retirement as he felt he had "unfinished business" following their relegation last season.
The ex-South Africa left-hander said be was going to retire last March, but reversed his choice eight months later.
Prince, 37, scored his first century of 2015 with knock of 106 in the second game of the season against Kent.
"[My aim] is to try to get the team back into the Division One where we all feel we belong," he said.
"So it's a little bit of unfinished business obviously."
He passed 16,000 first-class runs last summer, including a career-best 257 not out against Northants in June, but the Red Rose were relegated to Division Two of the County Championship.
"It was a bit of a downer at the end of last season," he told BBC Radio Lancashire.
"There were other things to consider. My kids are starting to go to school back home and being here for quite a few months of the year means they miss school and we have to try to mix-and-match with home schooling.
"At the end the day you have to do what is best for the family."