Northern Knights beat North West Warriors by 103 runs
Last updated on .From the section Cricket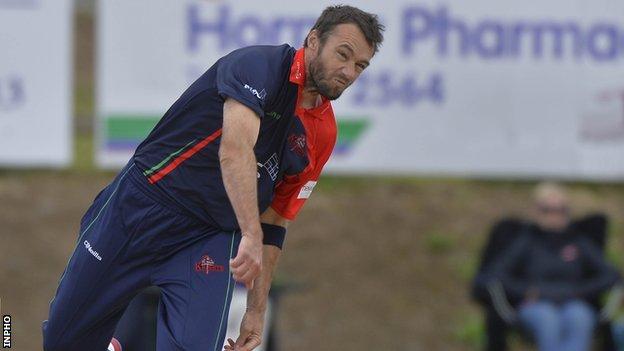 The Northern Knights bounced back from their five-run defeat by Leinster Lightning in the T20 Cup last week by beating North West Warriors by 103 runs in the one-day inter-pro at Stormont.
Nigel Jones was the outstanding performer for the Knights with an innings of 32 followed by the dismissal of two wickets for only six runs.
James Shannon scored 46 and Chris Dougherty 32 as the Knights scored 208.
The Warriors were 105 all out in reply, Stuart Thompson top-scoring with 21.
Gary Kidd (4-26), Phil Eagleston (3-20) and James Cameron Dow (2-17) did the damage in what was ultimately a very comfortable victory.