County cricket debt to the ECB drops by more than £5m
Last updated on .From the section Counties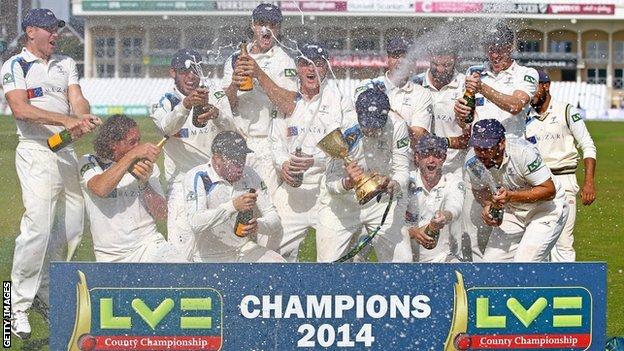 The debts of the first-class counties to the England and Wales Cricket Board have dropped by more than £5m in the past year.
The counties owed £13.214m according to ECB accounts filed in 2014, with that figure falling to £7.875m in 2015.
The ECB made a loan of £1m available to each of the 18 first-class counties at the beginning of 2013.
According to the ECB's annual report of 2013, a total of 17 counties took up the option.
The money was designed to "support improvements in stadia and facilities, customer relations, community programmes and business operations".