Peter Moores sacking was not 'kneejerk' - Colin Graves
Last updated on .From the section Cricket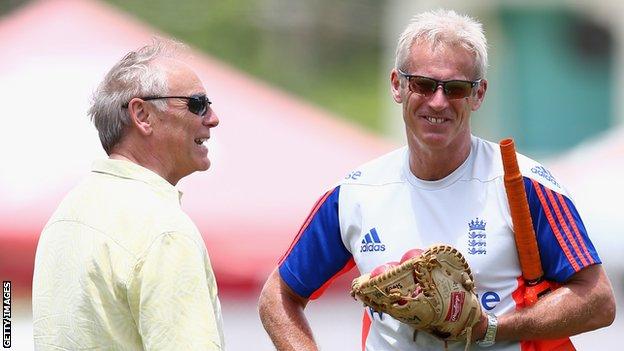 Incoming England and Wales Cricket Board chairman Colin Graves has defended the way Peter Moores was sacked as England coach.
Reports of the sacking emerged on Friday before it was confirmed the next day, after Andrew Strauss's appointment as new national director of cricket.
"It seems it got leaked... but that was certainly not by the ECB," Graves said.
The ECB has been heavily criticised for its handling of the matter, with former England captain Alec Stewart telling BBC Sport the members of the governing body should "hang their heads in shame".
Jonathan Agnew, BBC cricket correspondent
"The administration really needs to take a long, hard look at itself and make a determined effort to improve its public relations. I feel sorry for Moores because he has worked tirelessly to make his second attempt at the job a success. Ultimately the results have not been good enough, with the defeat in the third Test in the Caribbean one too many."
Read Jonathan Agnew's column
Graves, 67, who is due to replace Giles Clarke as ECB chairman on Thursday, told the Times: "It was going to be handled by Andrew Strauss when he officially took over.
"Tom Harrison [the ECB chief executive] was there on Friday and it was handled properly, it was sorted out straightaway and certainly Peter Moores was as comfortable as he could be in those circumstances."
Graves said the decision to sack Moores, which came to light during England's washed out one-day international with Ireland in Dublin, was considered - as will be the appointment of his successor - a process to be overseen by Strauss.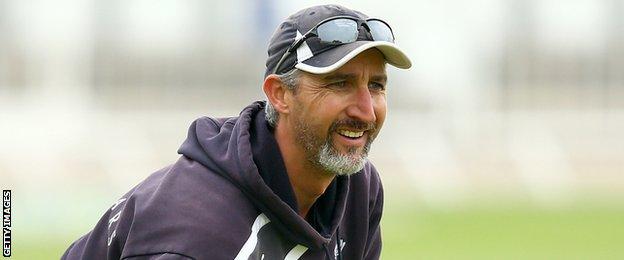 Assistant coach Paul Farbrace will take charge of the side for the two-Test series against New Zealand, which starts at Lord's on 21 May, with Yorkshire head coach Jason Gillespie the favourite to replace Moores on a permanent basis.
"It is Andrew Strauss who takes that call as he builds his team around him," Graves added. "We will not rush into any decision overnight.
"The Peter Moores decision was not a kneejerk one and this will not be either.
"Andrew will have an idea who he has in mind and wants to talk to. It is his recommendation, he will bring that to Tom and then to me."