Exmouth's Rachel Tozer prepares to keep score for England at Lord's
Last updated on .From the section Cricket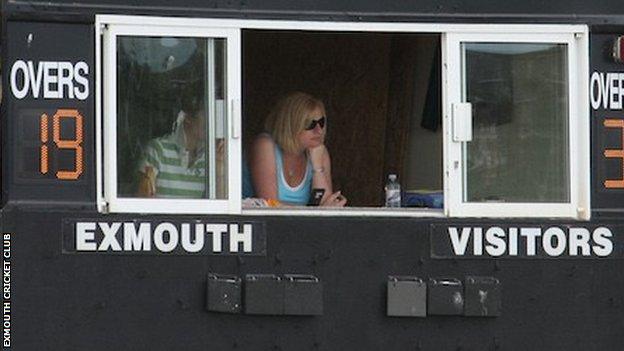 Exmouth cricket scorer Rachel Tozer will be responsible for keeping up to 28,000 people in the loop when England play New Zealand at Lord's on Thursday.
She has been chosen as a scorer for the first Test as part of a scheme to promote people at grass-roots level.
Rachel has been tallying runs for more than 20 years but her calculations will be shown on the famous scoreboard at an international game for the first time.
"I'm looking forward to it but a little bit nervous," Rachel told BBC Sport.
"I want to get everything right."
Rachel was invited to cover the five-day match by the ECB's scorebox manager Andy Scarlett, who has offered a number of scorers in club cricket the chance to do it on the big stage.
She qualified some time ago as a level three scorer through the Association of Cricket Officials, meaning she can officiate at the top level of the game.
However, Rachel has undertaken the role at Lord's before when Devon beat Berkshire in the MCCA Trophy seven years ago.
"A lot of cricket scorers you'll find are perfectionists. I don't want to make any mistakes over the next five days," she added.
"Obviously I'm hoping England win, however I think technically I'm going to be the New Zealand scorer. England will have a scorer too, but the travelling team won't necessarily pay the expenses of bringing a scorer over, so the host country provides other scorers."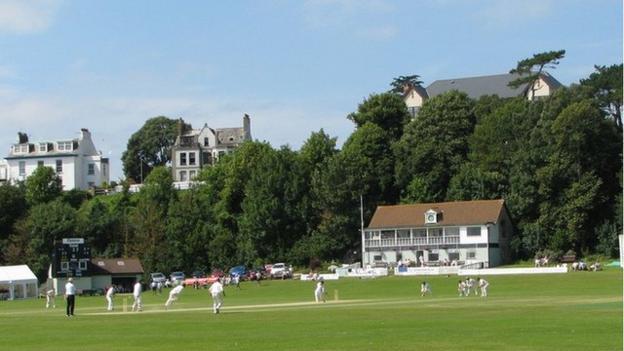 Rachel, who spends her weekdays working for the South Western Ambulance Service, splits her time at weekends between both Exmouth and Minor Counties side Devon.
"A scorer should not be seen or heard," she added.
"Unfortunately I haven't found a job yet that would allow me to score cricket matches all day every day."
Her family has a long-lasting relationship with Exmouth Cricket Club, who play in the Devon Premier League.
Both her brother and parents have been involved in various capacities, while her granddad first played the side back in 1919.
"As children my brother and I were taken down to cricket grounds all across Devon and that's how we got involved, and always been involved," Rachel added.
"But I think you could call Lord's the palace of cricket grounds, definitely.
"You're not going to say no to that are you?"
When asked about her opinion of the current England side, Rachel replied that she "does not really watch them enough" and would rather focus on the job in hand. Supporters will be counting on her.