Minor Counties 'behind the times' with T20, says Dorset captain
Last updated on .From the section Cricket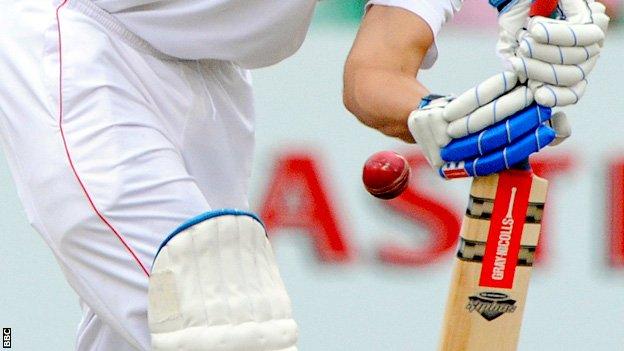 Dorset captain Chris Park has said Minor Counties are "behind the times" ahead of the association's first Twenty20 knockout tournament.
Devon host a a four-way event at Exmouth on Sunday, which will include Dorset, Wiltshire and Cornwall.
Dorset take on Cornwall in the semi-finals with the victors playing off for a national semi-final spot.
"If anything, I think the Minor Counties are two or three years behind the times," Park told BBC Radio Solent.
The 31-year-old believes the "pinnacle" of T20's popularity in England was when the country won the 2010 World Cup.
However, Park, who also plays club cricket for Northampton Saints, believes Minor Counties can still capitalise on the strong appeal of the limited-overs format.
"It's a fresh approach and T20 is for the younger cricketer," Park said.
"It's that energy and innovation - it's not just a case of hitting the ball over the boundary and power hitting.
"Hopefully, we can have a good competition and get a few sponsors involved, so we can make it coloured clothing and the big show that the T20 normally is in the first class arena."
Dorset have so far struggled in limited-over competition this season, finishing bottom of their group in the one-day competition, failing to win any of their four matches.