Minor Counties: Dorset skipper looking forward to three-day format
Last updated on .From the section Cricket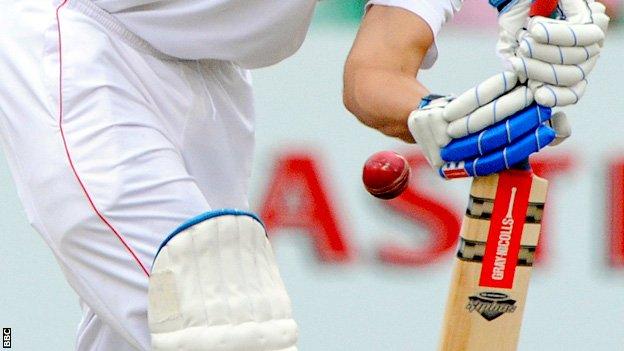 Dorset captain Chris Park is looking forward to the start of the Minor Counties three-day season after a disappointing limited-overs campaign.
They start against Wiltshire on Sunday, who won the Western Division last year.
Park's side finished bottom of their group in the one-day competition and were beaten by Cornwall in a Twenty20 knockout tournament last weekend.
"It's been disappointing but I've always said that the three-day game is our strength," Park told BBC Solent.
"For some reason in the 10 or 11 years I've been playing for Dorset we've always seemed to favour the three-day stuff."
Dorset finished fifth in the 10-team league last season, but ended the campaign on good form.
They will be without youngster Jem Warner against Wiltshire due to his A-Level exams, though batsman Luke Webb is available.
"There aren't many changes from last year, so hopefully we can start this weekend where we left off at the end of last season," added Park.
"Wiltshire are a really strong side that we've not done too well against over the last couple of years. It's important we have the right gameplan and mental approach."