Glamorgan close to stadium debt deal says chief Hugh Morris
Last updated on .From the section Cricket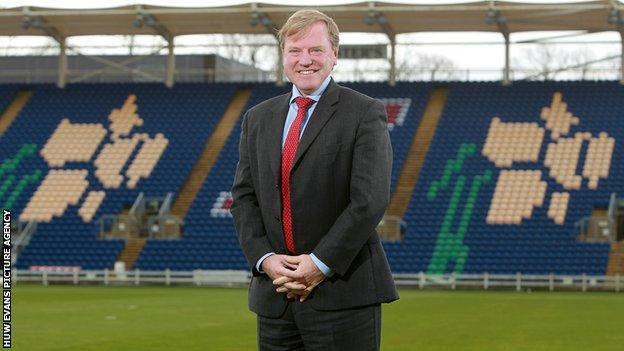 Glamorgan chief executive Hugh Morris has confirmed the county have agreed in principle with Cardiff City Council to write off £4.4m worth of debt.
The cricket club borrowed the money nine years ago to finance rebuilding of the Swalec Stadium in Cardiff.
Morris said he hoped the county would have a "more sustainable future" by the end of the summer.
"It's a position we found ourselves in and are not proud of that," Morris said.
"We are grateful to our creditors and working closely with them to make sure that we come to a final resolution.
"By the end of the summer hopefully we'll get into a position where we'll have a much more sustainable future."
Glamorgan, which has debts of about £16m, owes around £6.4m to the council for the stadium redevelopment.
Former Glamorgan and England batsman Morris had previously warned the club faced financial ruin without the deal.
In March, Cardiff city councillors agreed to write off £4.4m of the debt - about 70% - to enable the club to safeguard its future.
That had been challenged by former council leader Russell Goodway but councillors will not refer the decision back to the authority's cabinet executive.
The main creditor is Allied Irish Bank, with former club chairman Paul Russell also owed money.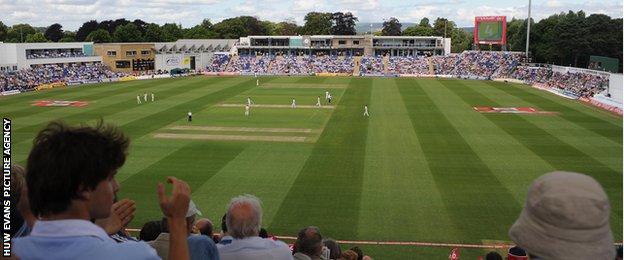 They have already agreed a 70% write-off deal, similar to the one put to the council.
The Swalec Stadium was redeveloped in order to host England Test matches and one-day internationals.
The ground hosted the opening game of the 2009 Ashes series between England and Australia and will do so again this year.
Morris disagrees with the notion bringing international matches to Cardiff has been at the expense of club success.
"It's really important for the profile of cricket in Wales for us to be hosting major international matches," Morris added.
"Any money that we are going to generate through that, potentially we can plough back into the game at grassroots level in Wales.
"I've come back to Glamorgan very excited about hosting international matches but I'm a passionate Glamorgan supporter and I want the club to do well.
"It's going to take time to build it up but over a period of time I want to see a real Welsh identity in the Glamorgan side.
"You can be rest assured that Glamorgan doing well, in all formats of the game, is very, very important to us."