Friday cricket results
Last updated on .From the section Cricket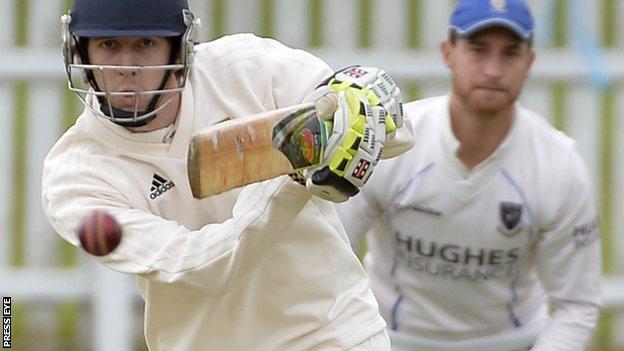 Lagan Valley Steels Twenty20
Friday 5 June
Ballymena 110-3
CSNI 111-2 S Getkate 60 no
CSNI won by eight wickets
Lisburn v Carrickfergus
Lisburn 90
Carrickfergus 91-2
Carrickfergus won by eight wickets
North Down v Instonians
Instonians 172 A White 93 no
North Down 153
Instonians won by 19 runs.
Waringstown v CIYMS
CIYMS 146-5 C Dougherty 58 no, A Johnston 44
Waringstown 147-6 L Nelson 74
Waringstown won by four wickets off the final delivery. Both teams had already qualified for the semi-finals.
Carrickfergus, North Down and Instonians all finished with four points in Section A but Carrickfergus and North Down had the best run rates and qualify for the semi-finals.