Women's Ashes memories: Claire Taylor, former England batter
Last updated on .From the section Women's Cricket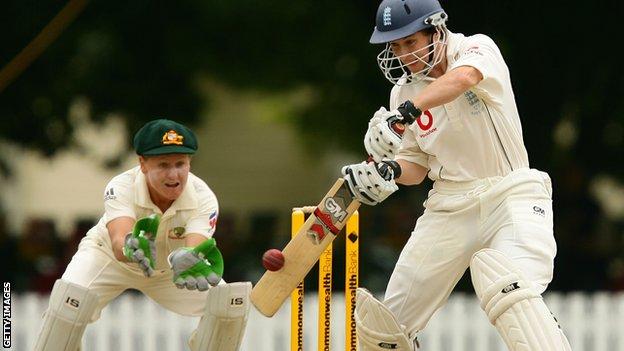 With four weeks to go until the start of the 2015 Women's Ashes series, it's time for another England legend and Ashes winner to look ahead - and look back - in our Q&As.
1. Did you dream of playing for England in the Ashes and how did you feel on your Ashes debut?
I was in the England squad for the one-day series in the summer that the Women's Ashes were officially created - 1998. So, the contest didn't really exist for me prior to that to dream about playing in. I did, of course, dream of playing for England, but I suppose Test cricket didn't really feature in those dreams.
2. Champagne Ashes moment?
Hitting the winning runs through point at Bowral in 2008.
3. Most important innings?
The Test match in Bowral in 2008 probably included my most important Ashes contribution: 79 in the first innings to get us a 90-run lead, and 64 not out in the second innings to win the game.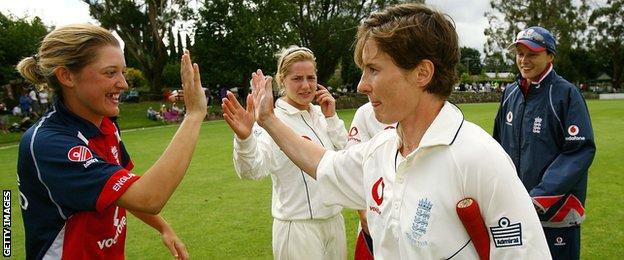 4. Best innings or bowling spell from a team-mate or opponent?
Lucy Pearson's incredible bowling spell in 2003, at the Bankstown Oval in Sydney, to get an 11-fer for the match.
5. Favourite Ashes ground and why?
Definitely the Bradman Oval in Bowral - a win and a lovely small Aussie country cricket pitch. Spectators backed their vans up to the picket fence and sat on sofas in the back. Great atmosphere. Also Headingley - a first Ashes hundred and mum was there with grandad to watch - he didn't get to much cricket.
6. Fiercest Ashes opponent?
Batsman Karen Rolton and fast bowler Fitzy (Cathryn Fitzpatrick).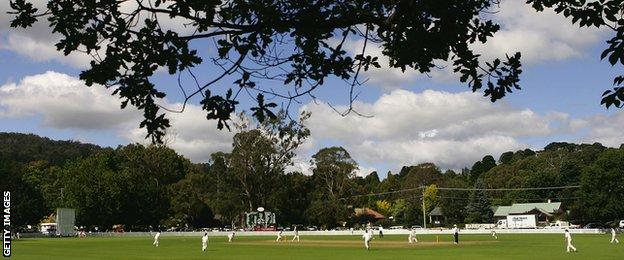 7. Most memorable Ashes match?
Once again, the 2008 Bowral victory! After the obvious reasons of beating the Aussies in Bradman's back yard, the fact that I got barely any sleep the whole match, worrying about how to get a result and about batting well.
There was plenty of really good banter between the teams in that game - including the "stats attack" which netted us two wickets both caught in the gully by yours truly. Isa Guha got nine wickets and Lydia Greenway was found in the cleaner's cupboard the morning after the victory drinks after a good night's sleep…
8. Ashes moment you would like to forget?
None especially spring to mind.
9. Best celebration you have seen in an Ashes match?
Isa catching Shakes (Lisa Sthalekar) out in the Bowral match in the covers for 98 off change-up bowler Beth Morgan.
10. Who will win this summer's Women's Ashes?
It's a long tour… if we can get and keep our quick bowlers on the park, England, otherwise Australia.