Bob Taylor: Ex-England wicketkeeper has heart attack
Last updated on .From the section Cricket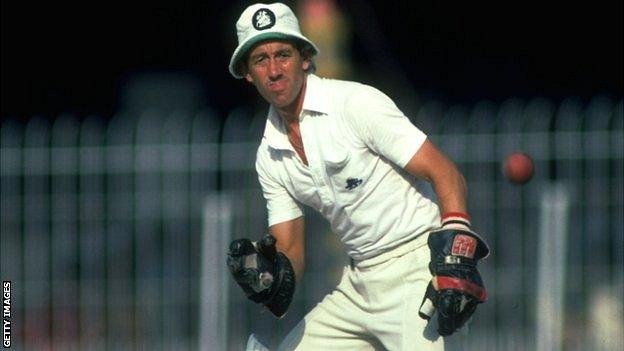 Former England and Derbyshire wicketkeeper Bob Taylor is in hospital after having a heart attack.
The 73-year-old, who played 57 Tests and 27 ODIs for England, is awaiting a heart bypass operation, Derbyshire have confirmed.
Taylor scored 12,065 runs, took 1,473 catches and made 76 stumpings in a first-class career spanning 639 matches.
"Bob is a legend of the game," said Derbyshire chairman Chris Grant.
"Bob has been a tremendous supporter of cricket in the county following his retirement from the game.
"We have passed on the best wishes of everyone associated with Derbyshire County Cricket Club and the county's cricket communities to his wife Cathy and his family and will continue to hold them in our thoughts."