Port Soif to host Guernsey v Jersey cricket match for first time
Last updated on .From the section Cricket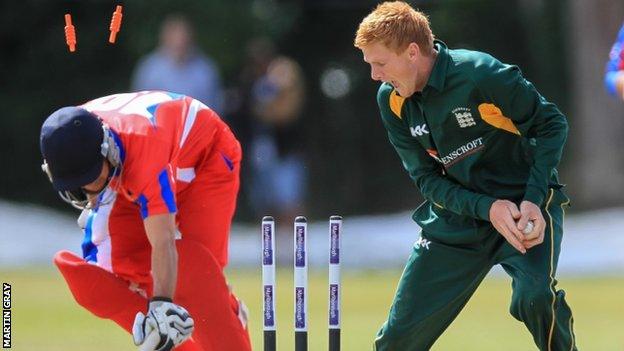 Port Soif will host the cricket inter-insular between Guernsey and Jersey for the first time this summer.
The home of Rovers will host the match on Saturday 22 August while development work is carried out at the KGV.
"There was a slight uncertainty regards the state of works for the inter-insular," said Guernsey Cricket Board chief executive Mark Latter.
"When we received the request from Rovers to host the match at Port Soif it all seemed to fit nicely," he added.
Guernsey have failed to beat rivals Jersey since 2011, with Jersey winning by six wickets last year.
It is the second year in succession that the game has been played away from its traditional homes.
Last year's tie was played at the Farmers' Field in Jersey instead of Grainville.