Middlesex: Mike Gatting joins county's executive board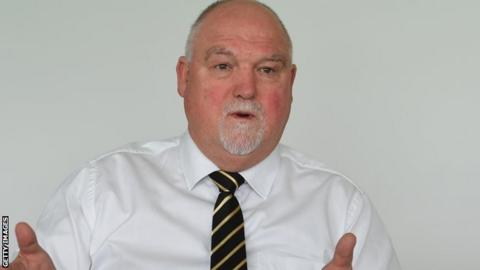 Middlesex have announced that Mike Gatting has accepted a position on the county's Executive Board.
He replaces Andrew Strauss, the new Director of England Cricket with the England and Wales Cricket Board.
The 58-year-old ex-England captain was Middlesex skipper from 1983 to 1997.
"We are absolutely delighted to welcome Mike on to the Board and are looking forward to him making a significant contribution," Middlesex chairman Ian Lovett told the club website.
"To have secured the services of a man of Mike's calibre and pedigree within the game is outstanding news.
"I would also like to take this opportunity to thank Andrew Strauss for his service and dedication to his responsibilities as a member of our Board and, on behalf of everyone at the club, we wish him every success in his new role at the ECB."
Gatting added: "It is a huge honour to have been invited on to the club's Board.
"I have enjoyed many, many successful years as a player with Middlesex, and am hugely proud of everything we achieved as a side back then."