Lancashire want Women's Cricket Super League team for 2016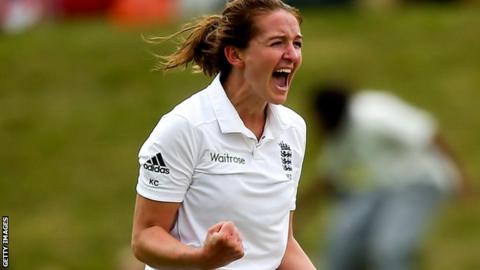 Lancashire have confirmed an interest in having a Women's Cricket Super League team when it launches in 2016.
The England and Wales Cricket Board is to spend £3m to fund a new six-team T20 tournament starting next summer.
Hampshire and Surrey have also expressed interest in hosting a team.
"The WCSL is a fantastic opportunity to further develop the game through high-class competition at senior level," said Lancashire Cricket Board vice-chairman Bobby Cross.
His sister Kate is a current member of the England women's team and has been playing against men in the Central Lancashire League this year.
She has also agreed to play for Brisbane Heat in the inaugural Women's Big Bash League in Australia this winter.