Ashes 2015: Steven Finn's long road back to the top
By Sam Sheringham
BBC Sport
Last updated on .From the section Cricket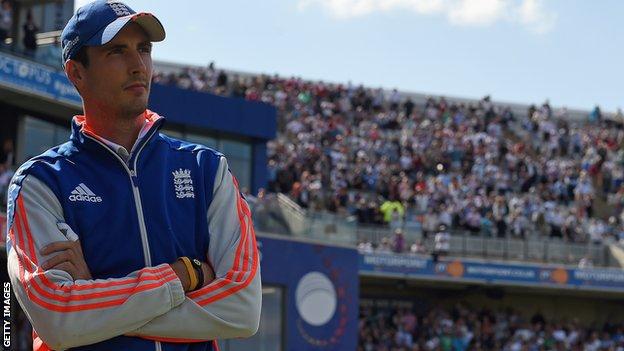 When Steven Finn led his team-mates off the Edgbaston field to a standing ovation on Friday, framed by a cloudless blue sky as he held up the ball with which he had just taken six Australian wickets, his expression exuded both satisfaction and relief.
It was a look surely shared by Finn's coaches, the men who had made it their mission to help this gifted young bowler rediscover the poise and potency that had seemingly gone forever.
Finn's man-of-the-match performance in England's eight-wicket victory over Australia was the culmination of an 18-month journey from the depths of the 2013-14 Ashes tour down under when his bowling action broke down so dramatically he was deemed "not selectable" by then one-day coach Ashley Giles.
It is a story of collaboration between coaches at club and country, a sports scientist who worked with current 400m world champion Christine Ohuruogu and 2009 triple jump gold medallist Phillips Idowu, and a young man prepared to push himself to the limits in order to return the highest echelons of his sport.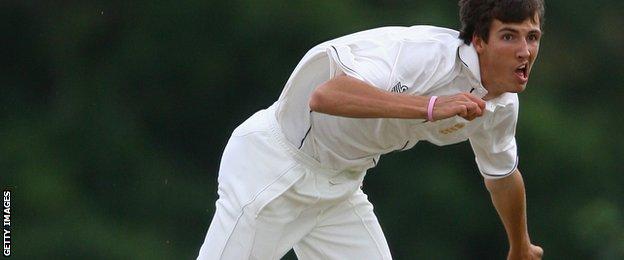 The meeting
Finn's road to redemption following his release from England's Ashes tour began with no balls or stumps in sight.
Instead, in a meeting room at Lord's in January 2014, he sat down with England head coach Andy Flower, Middlesex director of cricket Angus Fraser and the county's bowling coach Richard Johnson to try to get to the root of the problem.
"I looked into his eyes when he first came back to Middlesex and I wasn't thinking about England," recalls Fraser. "I was wondering whether this bloke would bowl for Middlesex because he wasn't in a very good place at all. He was very, very low on confidence.
"Andy Flower and Richard Johnson were very strong in their belief that it was something technical he was doing wrong. He had got quite short in his bowling arm and needed a nice smooth swing through. It was affecting his consistency and everything."
The hard yards - 'You had to hold him back'
With a plan in place, Finn, 26, spent the remaining winter months of 2014 at Finchley Cricket Club in north London, where Middlesex have indoor nets.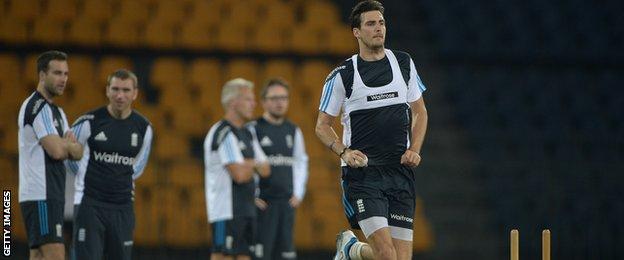 It was there that under Johnson's close supervision, his action was stripped back to basics as they set out not only to rediscover Finn's spark, but to make him a better bowler than he had ever been.
Starting by bowling off two or three steps and then gradually building towards a full run-up, Finn bowled ball after ball at a single stump until his arm started to feel natural again.
"There are not many cricketers who have gone through the hours he went through and put that kind of work in," says Johnson, who played three Tests for England in 2003 and took 16 wickets at an average of 17.
"It was a couple of hours a day in winter but when we got outside and did pre-season you just had to hold him back.
"You are very conscious about workloads and not getting injured, but you also know that the guy is desperate to get it back. He just wanted to keep going."
The missing link
Finn's return to action in the 2014 county season brought solid but unspectacular results. He took a creditable 48 wickets in 11 matches, but an economy rate of 3.75 runs per over reflected a lack of consistency, an inability to eliminate the boundary balls that relieve pressure on batsmen.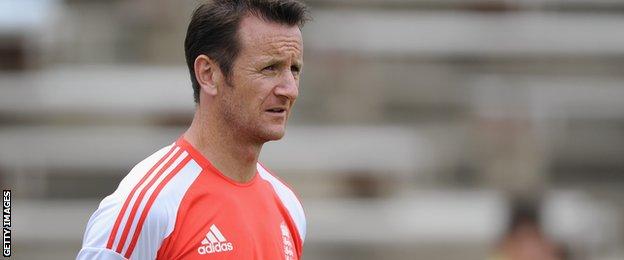 Finn was restored to the England one-day squad for the Sri Lanka tour and the disastrous World Cup campaign that followed, but when he was left out of the touring party for West Indies in March 2015, a Test recall still appeared some way off.
It was at around the same time, however, that a crucial decision was made.
Kevin Shine, the England & Wales Cricket Board's lead fast bowling coach, felt there was still something amiss with Finn's run-up.
He enlisted the help of Raph Brandon, a strength and conditioning coach who had helped perfect the running styles of 400m world and Olympic champion Ohuruogu and world triple jump gold medallist Idowu and was now on the payroll at the ECB.
"I looked at a video of his run-up and did two or three sessions in which I got him to be more aware of his posture and his arm action," says Brandon, now the ECB's head of sport science and medicine.
"He wanted to become more aligned and balanced all the way to the target so I gave him two or three things to do and he has practised and practised them all summer. Now his head is stiller, his arm is more aligned and he is executing his skills, as you have seen."
The final touch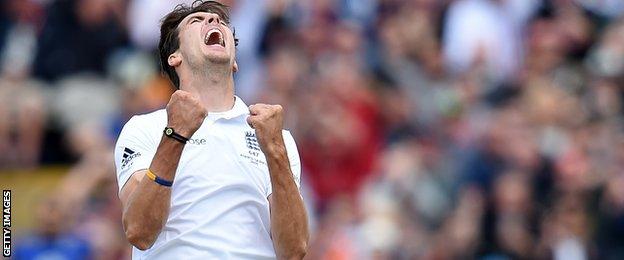 With his approach to the crease much improved, and Finn now restored to the England Test squad, the final stage of the process was to develop an away-swinger, a delivery he had always struggled to bowl.
Again, the training hours mounted as Finn and Johnson toiled away to perfect a ball they knew would trouble Australian right-handers in English conditions.
The results were spectacular. In his first over back in Test cricket, Finn got the ball to shape away just enough to find the outside edge of Steve Smith's bat and send the world's number one batsman back to the pavilion.
Better was to follow in the second innings as Finn found movement once more to induce nicks to slip from Michael Clarke and Adam Voges in successive balls on his way to Test-best figures of 6-79.
"When we set this out 18 months ago, the first step along the journey was to try to get him back to where he was before, but also to move on to another level," said Johnson.
"Getting the ball to move away from the right-handers is a new skill for him and to have the confidence to stand up and do that in a Test match when he's only been doing it for a couple of games was brilliant."
New England, new Finn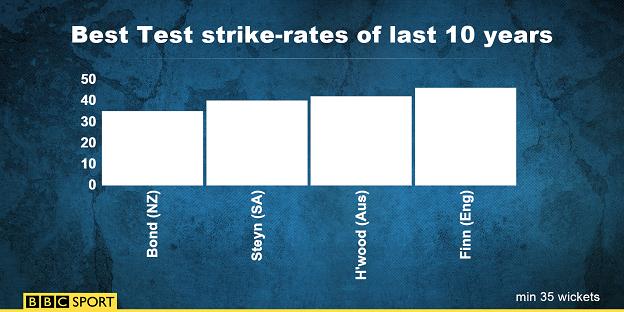 At Edgbaston, Finn paid tribute to England coaches Trevor Bayliss and Paul Farbrace for creating an atmosphere in which players were encouraged to "showcase their talent" and play with "smiles on their faces".
The implication was that a fear of failure may have contributed to his struggles under previous England regimes.
"Andy Flower was an intense person but it brought huge success," says Fraser. "I don't think Steven would be critical of Andy but at the moment with a younger, developing side it creates an environment where someone feeling their way back into the game is probably going to find it easier than a harsher one where expectations are that much higher."
With one match-winning performance behind him, Finn may struggle to control those expectations as he prepares to take the new ball in James Anderson's absence for the crucial fourth Test at Trent Bridge, starting on Thursday.
It is the final test in Finn's 18-month examination. And if he passes this one as he has all the others, England could soon have their fingers on that precious urn.