Ashes 2015: Australia job advert on English recruitment agency
Last updated on .From the section Cricket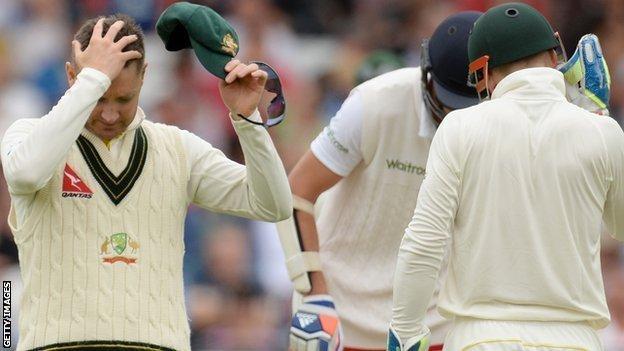 Just when you thought Australia's cricket team could be mocked no more.
Now one UK recruitment agency has invited applications for positions in the Australian XI "due to current underperforming talent".
But a very specific criteria exists, as the advert specifies the successful candidate will have "perfected the art of sledging" and "have a big ego".
Other requirements, as per the job description:
You must know your wrong'uns from your pie throwers

Can hold a bat and throw a ball

Have the ability to remain positive at all times (especially under challenging circumstances)

Be able to cope with long stints in the field
The recruitment firm appears to also be calling on Kevin Pietersen to move on from his 104-Test career for England.
The advert continues: "Please note: We are particularly interested in hearing from talented South Africans with strong Test experience (100+) with outstanding natural ability."
Should you wish to carry a nation's "slim hopes", as the agency puts it, why not draft a CV? That summer you spent bowling a ball at a wall in the back garden was always going to help one day, wasn't it?
Send your application soon - at the time of writing, Australia are more than 200 runs behind in their second innings of the fourth Test. A fightback could see the opening disappear, but defeat and a 3-1 series deficit with one to play should improve your chances.
That, of course, is if this advert is not a spoof...