Praise, pride and humble pie - Twitter on England's Ashes win
Last updated on .From the section Cricket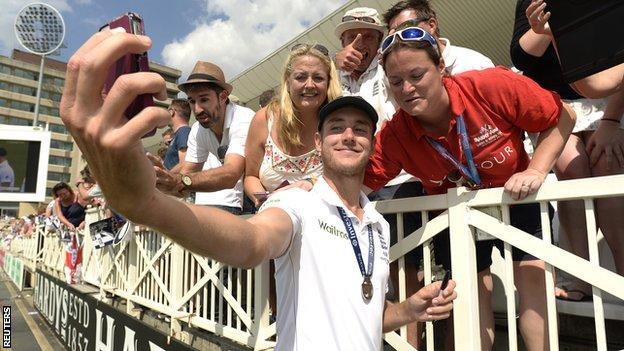 England claimed the three wickets they needed on Saturday to win the fourth Test against Australia at Trent Bridge and regain the Ashes.
It was a superb end to what has been a remarkable series, in which England now hold an unassailable 3-1 lead.
After the match, Aussie captain Michael Clarke announced he would retire from internationals after the final Test.
Players past and present and pundits took to social media to reflect on the match, the series and Clarke's exit.
'Proud as punch'
England all-rounder Moeen Ali hailed an "unbelievable day"...

Batsman Jonny Bairstow is proud...

Wicket-keeper Jos Buttler tapped into his inner Del Boy...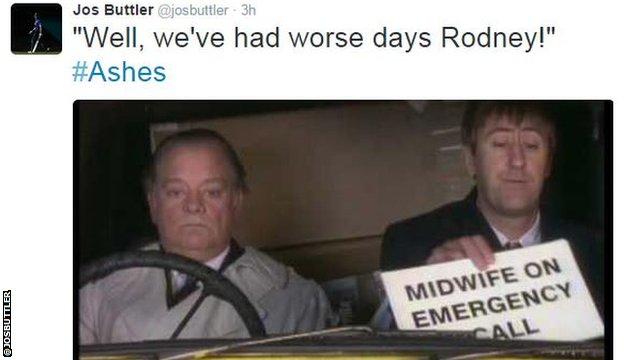 And bowler Steven Finn is planning a long one...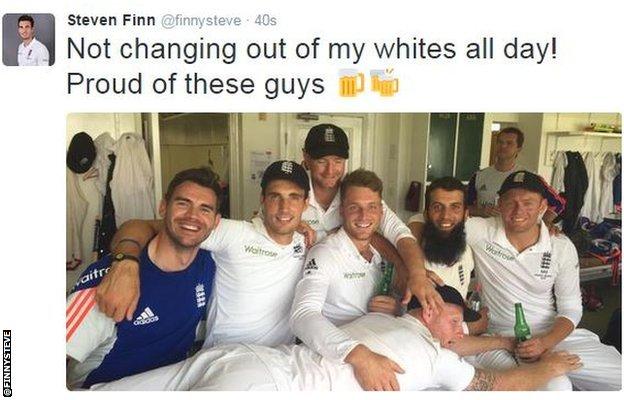 Injured bowler Jimmy Anderson took time to reflect on the respect the England players have for Australian captain Michael Clarke, who announced he will retire after the final Test at the Oval...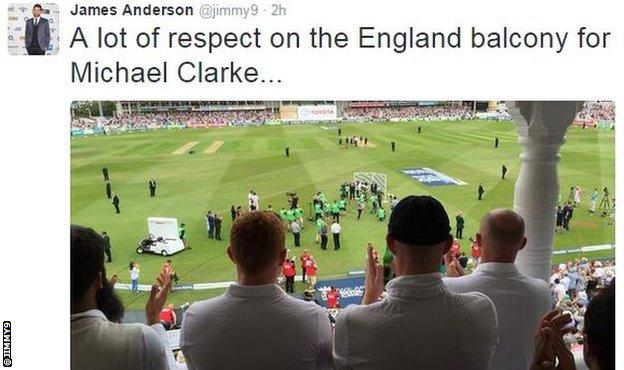 'Fearless and entertaining'
It doesn't get any better for five-time Ashes winner Sir Ian Botham...

Former all-rounder Paul Collingwood is loving England's new attacking style...

Ex-captain Andrew Flintoff reacts through the medium of emoji...

Former Australia spinner Shane Warne was magnanimous in defeat...

While former opener Mark Butcher offered a simple message after Alastair Cook referred to his suggestion that England should "watch the Ashes from behind the sofa" in his post-match interview...

Piers eats his pie
Former England batsman Kevin Pietersen simply had this to say after Mark Wood had taken the final wicket...

While, journalist Piers Morgan, who is the biggest advocate for Pietersen's return to the national team, was humbled after stating England would not win the Ashes without the batsman...