Lalit Modi: Ex-IPL chief involved in planning rival group to ICC
Last updated on .From the section Cricket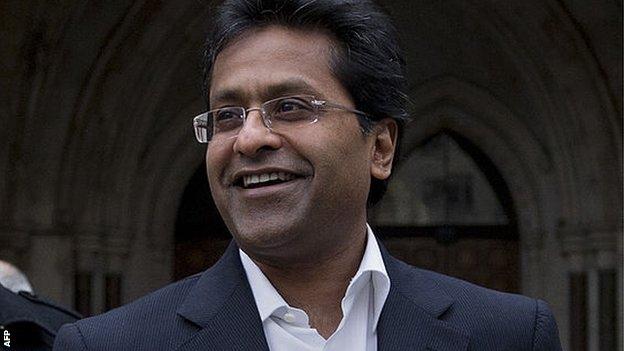 Indian Premier League creator Lalit Modi is involved in a potential rival group to world governing body the International Cricket Council.
The ICC began an investigation in May after company names and internet domains similar to major cricket authorities had been registered.
Modi, banned for life from cricket administration in 2013, said he walked away from plans for a breakaway group.
But he has now admitted: "It's got my rubber stamp on it."
Speaking to the Australian Broadcasting Corporation, Modi said the group could "take on the existing establishment".
The 49-year-old added: "We're talking about another cricketing system. It requires a few billion dollars, I don't think it would be a problem."
As well as a new governing body, which would be affiliated with the Olympic movement, Modi's plan includes new Test and Twenty20 competitions but the end of one-day cricket.
"There is a blueprint out there, it's got my rubber stamp on it," said Modi, who now lives in London.
"I say it for the first time, I've been involved in putting that blueprint together."
In 2010, Modi was removed as IPL commissioner and vice-chairman of the Board of Control for Cricket in India, which banned him for life three years later.
A warrant for his arrest was issued by a court in Mumbai last week by India's economic intelligence agency.