South Africa's 'bowling plans' leaked on social media
Last updated on .From the section Cricket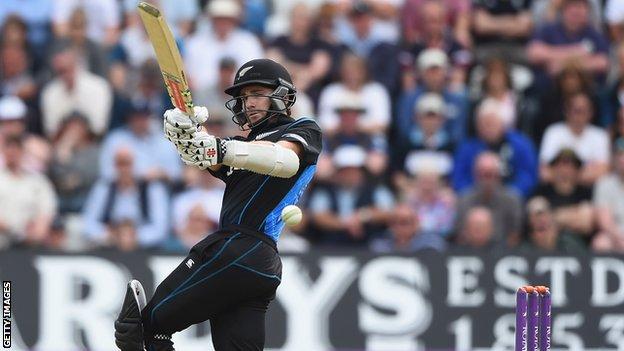 South Africa's apparent bowling plans for New Zealand batsmen were leaked ahead of their first one-day international, after the details were reportedly put under the wrong hotel room door.
The dossier, addressed to fast bowler Dale Steyn, appeared to be put under the door of a hotel guest by mistake.
The plans, explaining how to bowl at each batsman, were then posted on Facebook.
The one-day series began on Wednesday.
The dossier tells the South African bowlers which areas of the pitch to aim at in Centurion, how to bowl bouncers and the best deliveries for the last overs of the innings.
To bowl at Kiwi captain Kane Williamson, the advice is to send down bouncers as he "doesn't pull well".
After finding the plans the guest posted on Facebook: "Something tells me I wasn't meant to get South African cricket team's plan/strategy for the New Zealand team batsmen under my hotel room door."
Cricket South Africa have not commented.