Minor Counties Trophy final 'massive' for Cornwall
Last updated on .From the section Cricket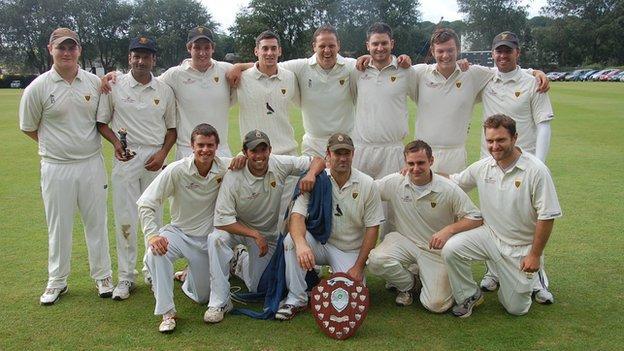 Cornwall wicketkeeper Scott Harvey says winning a first-ever Minor Counties one-day title would be 'massive'.
"A win would be massive for Cornwall and cricket down here," Harvey said.
"The Championship win was brilliant, if we can be successful over Northumberland I think it would go down in history," he told BBC Cornwall.
"We've played some very good cricket this year and we've just got to take it as another game. We're really excited and all looking forward to it now."
And according to team-mate Kelvin Snell, this could be the first of many titles for this Cornwall side.
"It'll probably be one of the biggest games I've ever played in," he said.
"But it's the same side, but we're growing older, we've all been young and now the senior players are now 26 or 27. They have had a lot of Minor Counties cricket and they're getting experience on their side.
"We can see there is progression in our team, you can see this year that it's all nicely coming together."