Shahadat Hossain: Police hunt Bangladesh cricketer
Last updated on .From the section Cricket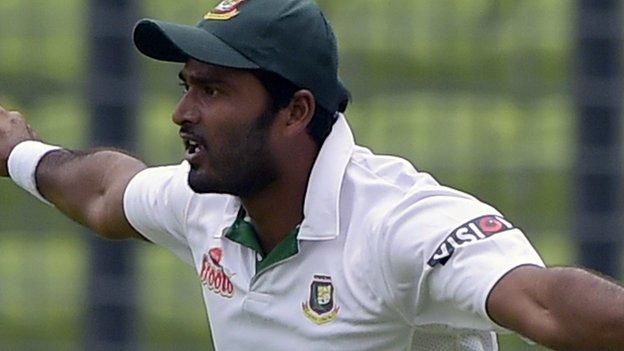 Police in Bangladesh are looking for cricketer Shahadat Hossain and his wife in relation to the alleged abuse of their 11-year-old domestic help.
The girl is now in hospital after she was found in the streets, while the police have registered a case against the 29-year-old fast bowler.
Shahadat became the first Bangladeshi to be added to the Lord's honours board after taking five wickets against England at the ground in 2010.
He has played 38 Tests and 51 ODIs.
Shahadat last featured for the Tigers in the second Test against Pakistan in May, during which he twisted his right knee and was ruled him out action for six months.